When it comes right down to it, prep work is the most essential part of applying Daich Coatings products. That's one reason we have so many videos to guide you through prep stages and installation.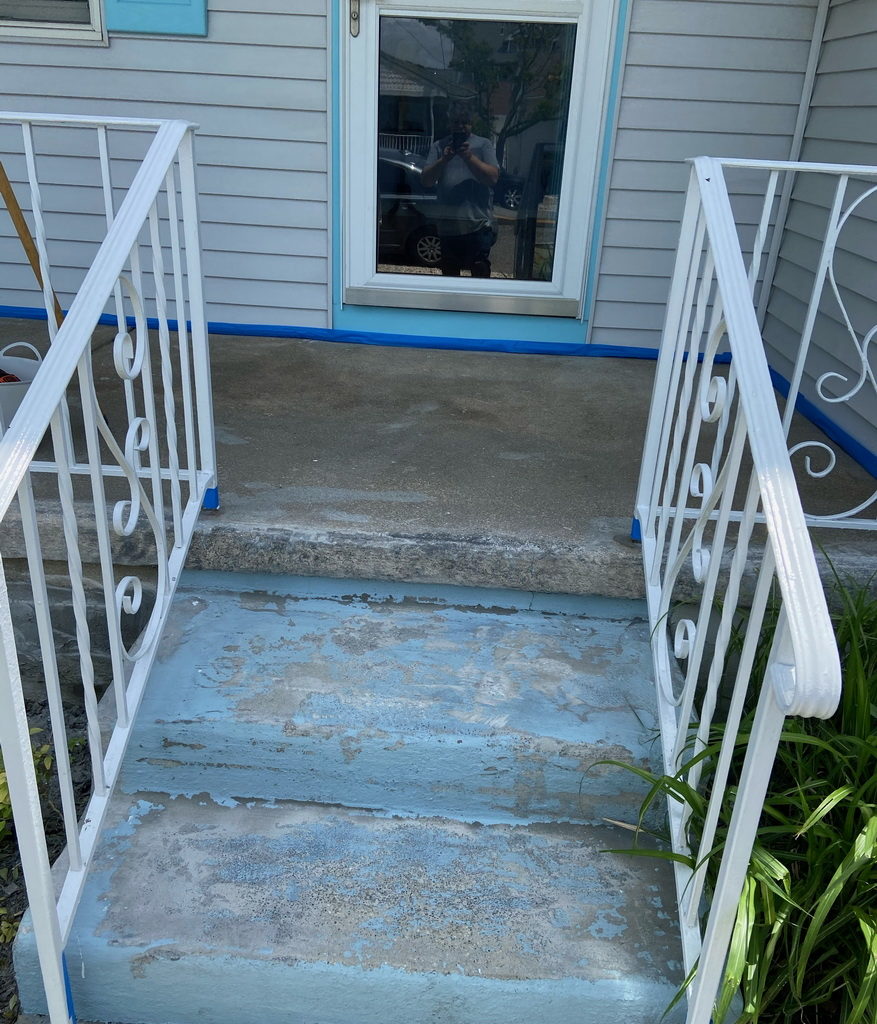 Earlier this year, Seth Rockmacher found out exactly how important prep work is. Before he was able to apply RollerRock on his 65-year-old concrete front porch and steps, he had to put in some "elbow grease."
"The prep work was a nightmare," says Rockmacher, a resident of Wildwood Crest, N.J. "This porch had not been touched in ages. We had to scrape off some type of surface that was previously applied to the original concrete. Then there was loose rust near the railing covered by caulk. We had to chisel and scrape that away, too.
"We knew the surface was chipped, uneven and discolored. That meant really attacking it before we could apply the Daich Coatings products."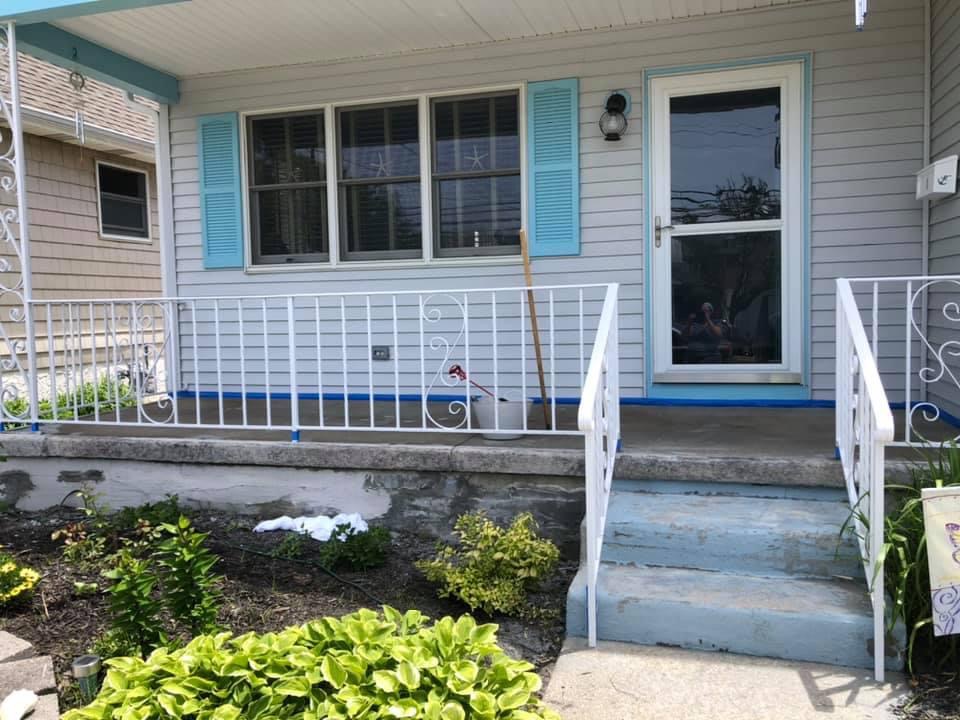 Once down to the base concrete, Rockmacher was able to move along quickly. He used a paddle drill mixed on the RollerRock to mix in the Pebblestone color.
"A key is to take your time with the application to control the splatter," says Rockmacher. "This is a heavy coating. Once dry, the Hi-Build Ultra Sealer is thinner, and went on easier."
The result? A new-looking front porch area that adds significant curb appeal to the New Jersey home.
"The finished porch and steps look amazing," says Rockmacher. "I love the color of the flecks of stone in RollerRock. I'd definitely recommend this project to anyone, but a key is to start with a clean concrete surface. We put in the time in the beginning to assure that the end results would look terrific."