Like many families, the Humbertsons were tired of their old kitchen. A late 1980s rehab left it with lots of brass, green laminate countertops and golden oak cabinetry.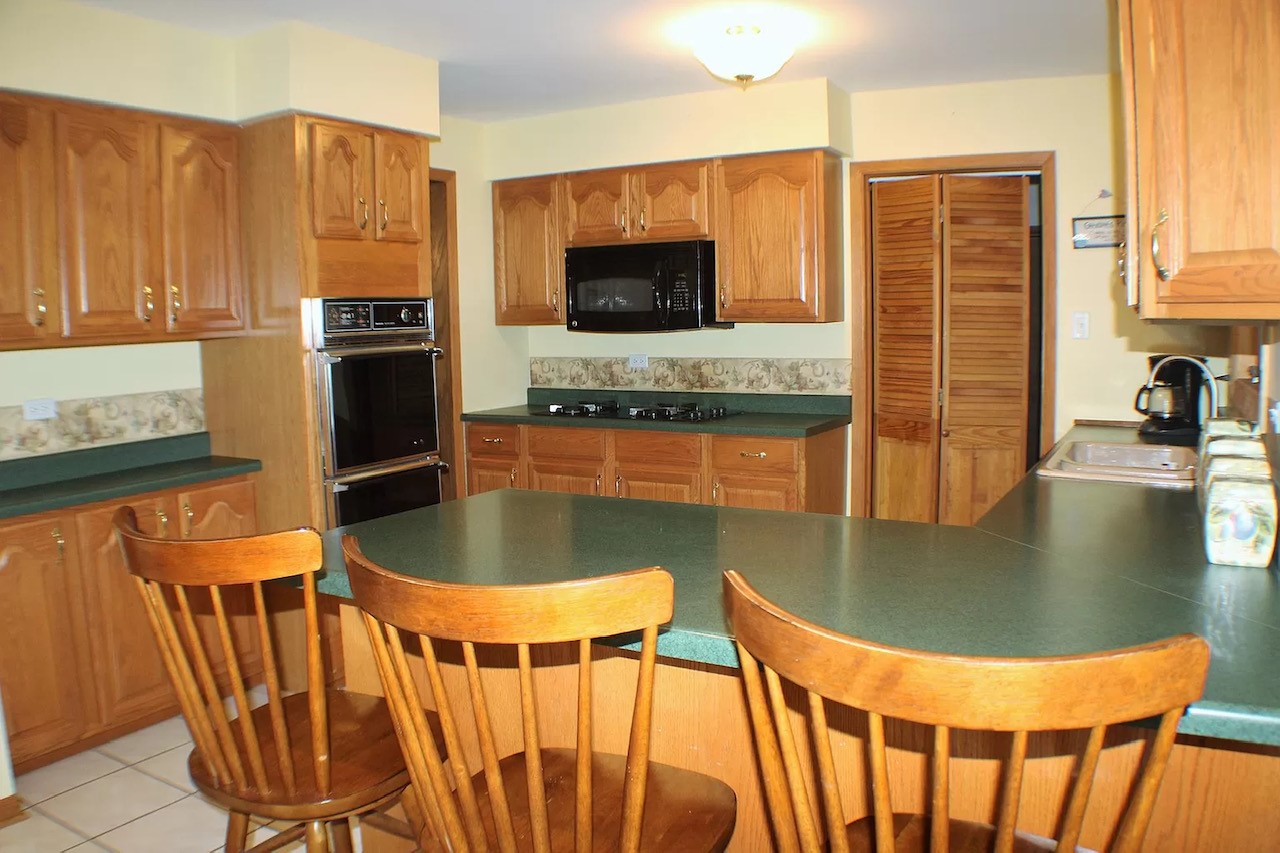 "We'd like to eventually gut and reconfigure the entire kitchen, but for now our aim was to do something cost effective to get rid of the greens, yellows and brass," says homeowner Leland Humbertson. "The green countertops topped our list of items that had to go. But, we didn't want to spend lots of money on new countertops."
Heading to the computer, Humbertson started researching "painting countertops" online. His search led him to Daich Coatings and several influencer stories on successfully using SpreadStone Countertop Refinishing Kits.
"What really sold me were the samples that Chris in customer service sent to me," says Humbertson. "Being able to actually see and feel the end product made all the difference."
Another factor leaning in the favor of SpreadStone is the product's low odor. With a two-year old at home, Humbertson didn't want to use an epoxy-based product due to the odor.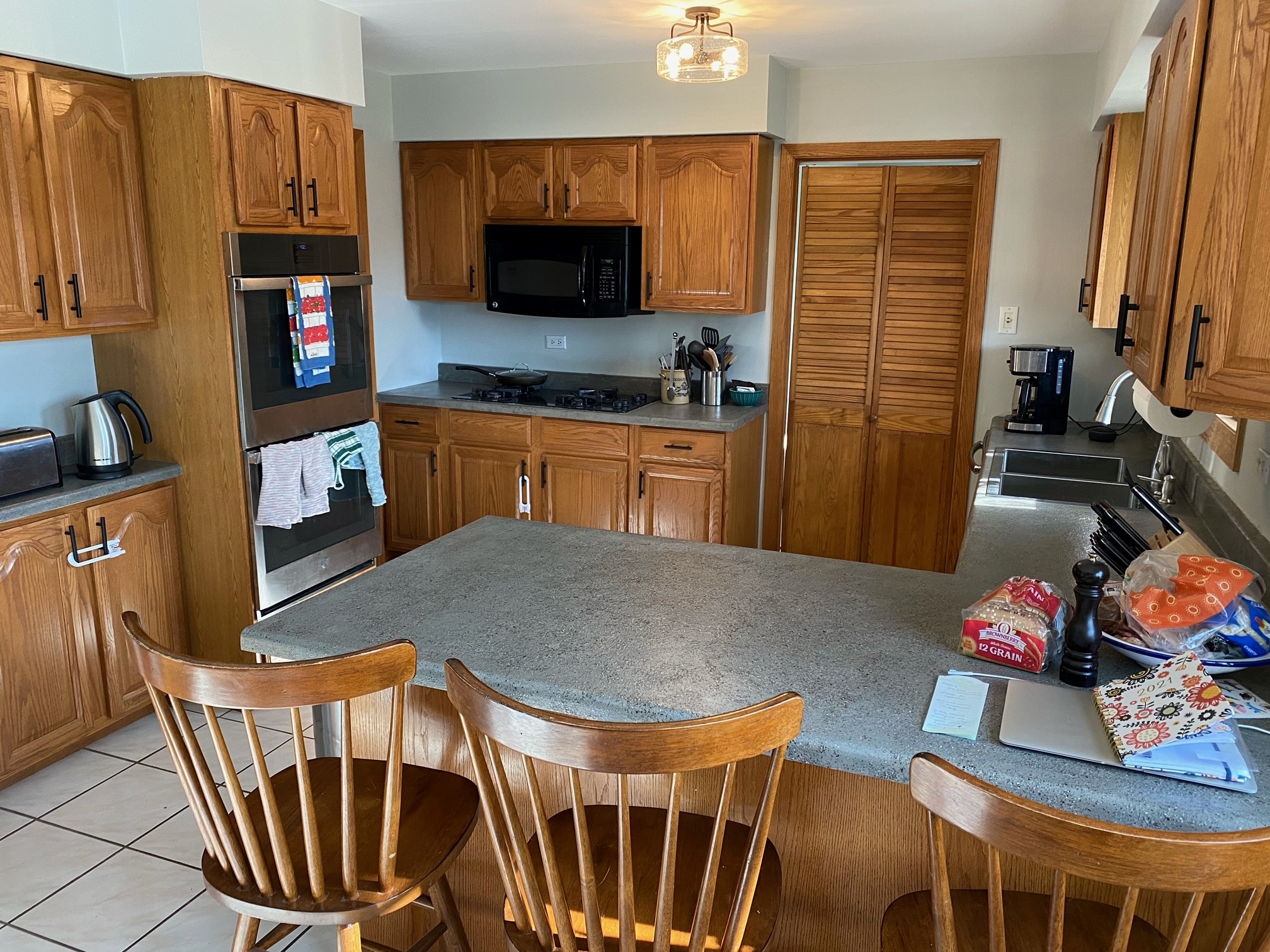 To change the look of the kitchen, the Humbertsons selected the Mantelstone color of real stone coatings. They liked the way the light grayish tone to the finish helps to modernize the oak cabinets.
After purchasing the product through The Home Depot®, the couple got started with prep and application.
"The directions were easy to follow," says Humbertson. "Anyone can do it. On a scale of 1 to 10, I'd say this project is a 1 or 2 — it's that easy. However, it does take a good bit of work. We have 56 square feet of counter space, so as soon as I was done with one coat, I then started the next one at the other end of the kitchen."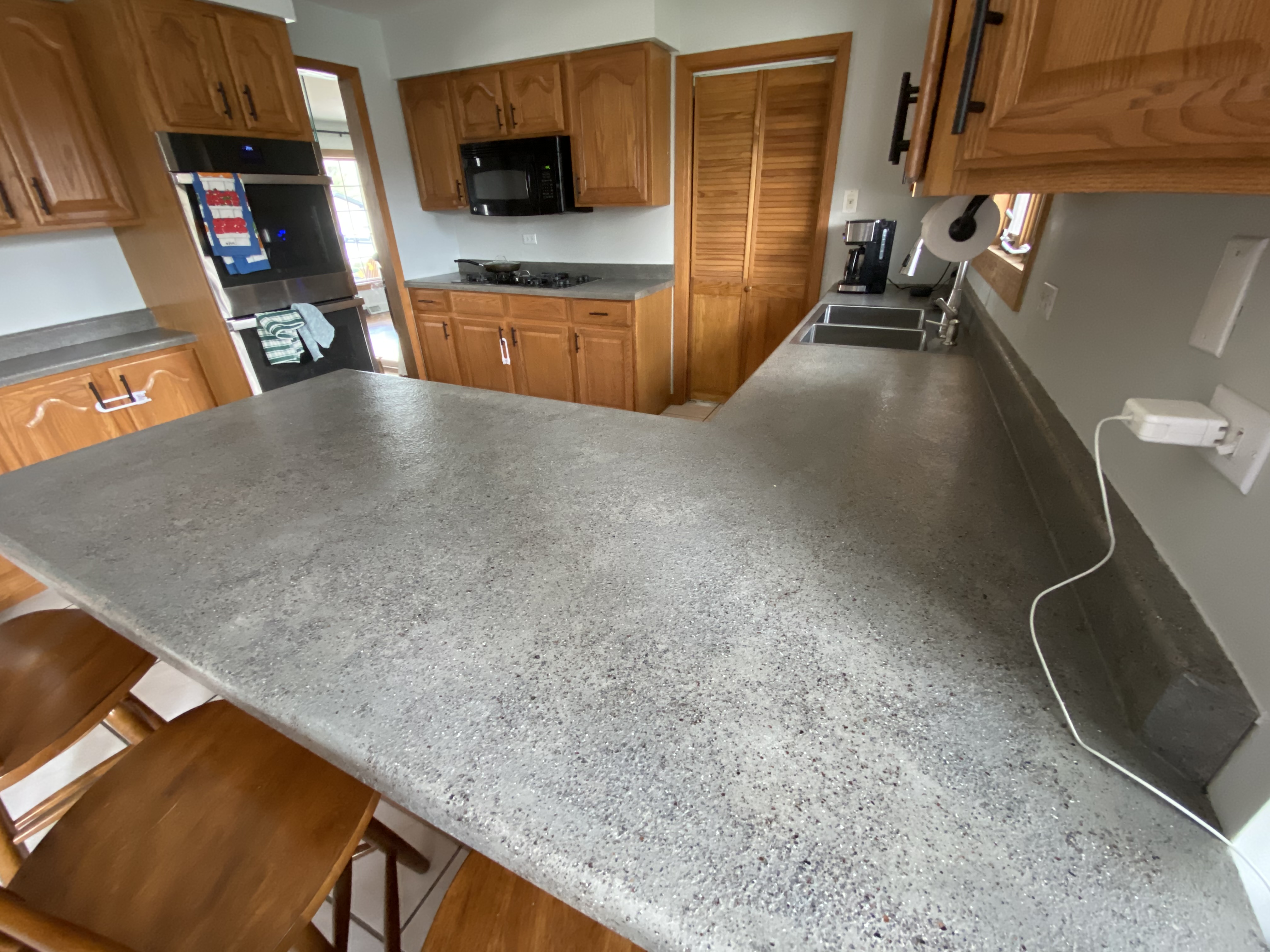 Two days later (allowing for cure times), the kitchen countertops were finished.
"Here's my tip for anyone tackling this project," says Humbertson. "Get a power sander. It will make your life much easier. And, control your dust as much as you can. Keep cleaning as you go, because you'll find a fine layer of sandy dust on everything!"
With the new countertops in place, the kitchen transformation is now complete at Humbertson home. The couple painted the room, swapped out brass hardware for black on the cabinetry, replaced a dated overhead light and got rid of a wallpaper backsplash over the cooking range.
"For a very low investment we completely changed the look of our kitchen," says Humbertson. "The SpreadStone kit is such a great option for changing both the color and look of countertops. These look like brand new countertops, for a fraction of the price. We've ended up with countertops that look premium and brand new."