Tough stone formula that dries rock hard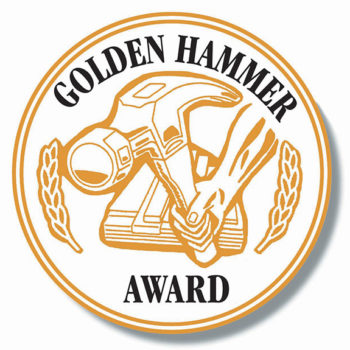 Rock Patch™ is a hard stone compound made for fast, easy filling and patching of shallow cracks, holes and pitting in concrete surfaces. Rock Patch™ can be used to fill and hide numerous isolated surface flaws in concrete — and also function as a smooth new base for floor paints, decorative coatings, linoleum, tile and more. It's also great as a simple cement-like finish all on its own, that stands up to hot tires and foot traffic. Just seal it with recommended DAICH sealer to protect it from year-round weather and stains. Rock Patch™ is cement-free and pre-mixed with no need for dusty, messy mixing.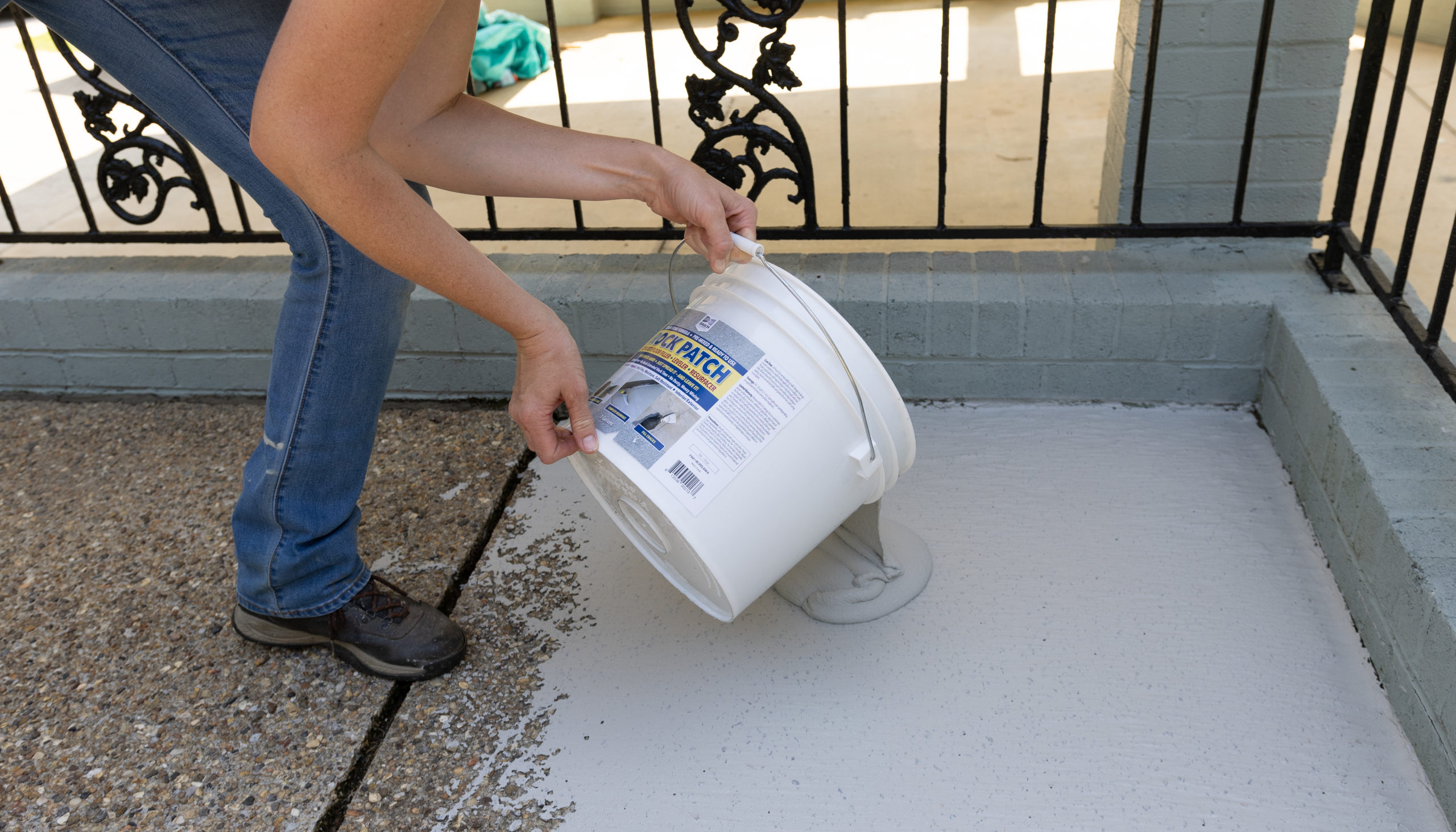 Flexible, Impact, Moisture and Salt Resistant, Interior/Exterior Use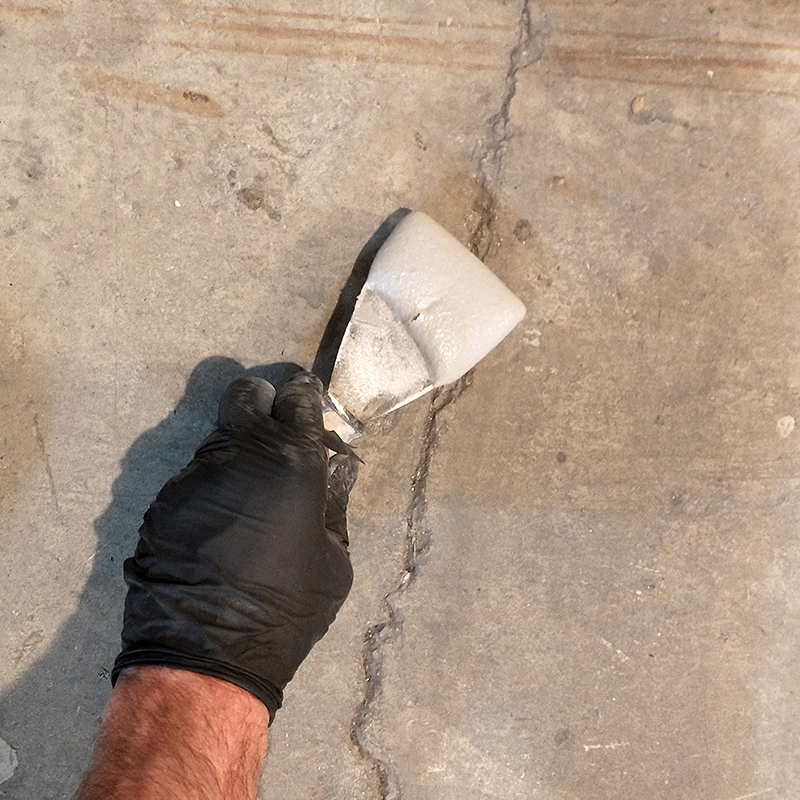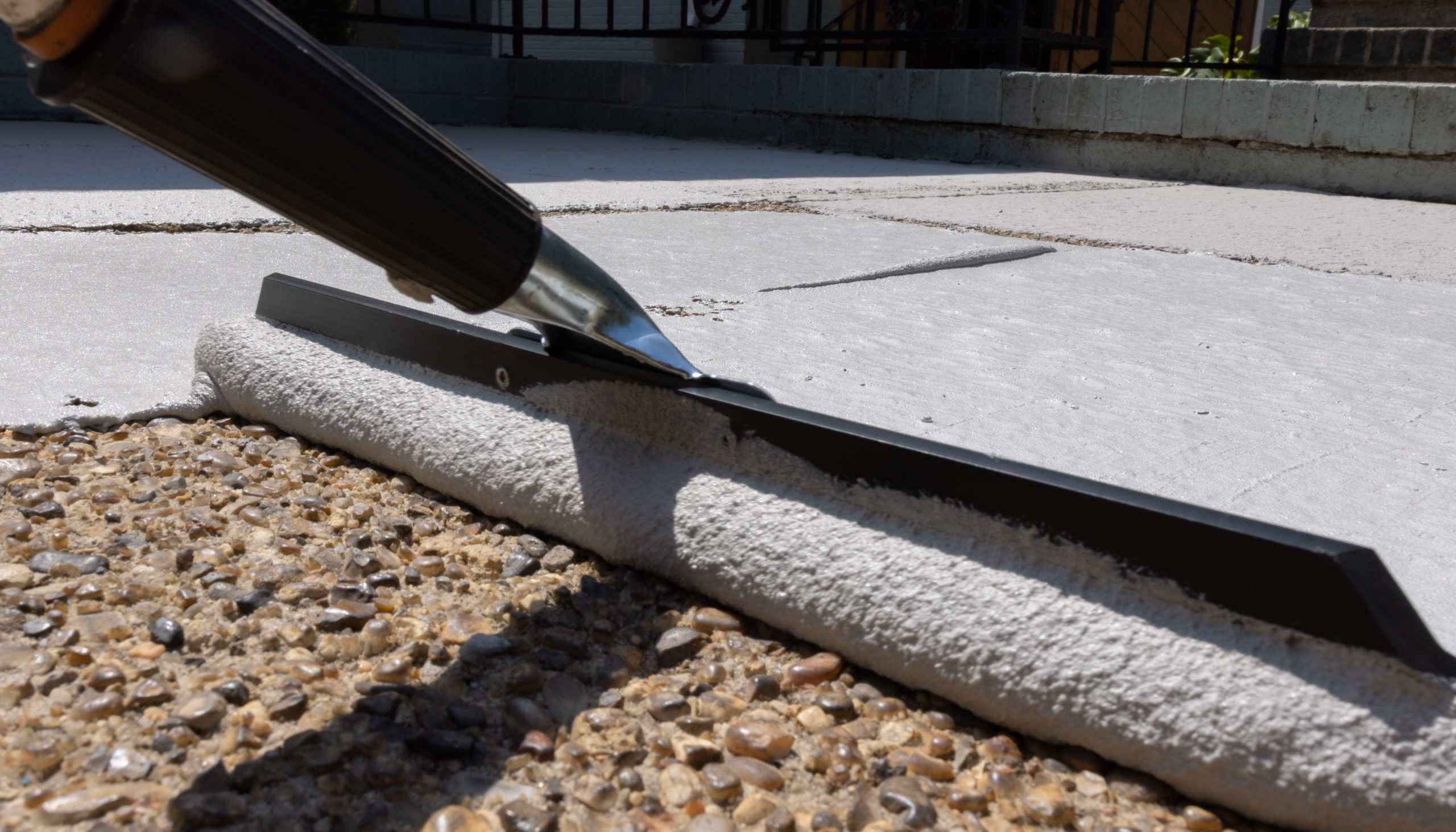 Easy Application with a scraper or Trowel!
For applications to cracks, holes and surface pitting, use a scraper or trowel, pressing firmly to ensure complete penetration and contact.
Cure Time: 24 hours for normal walking traffic (longer in damp or cool conditions or with thicker applications or multiple coats). Thicker applications will require longer to dry through and cure fully. Allow at least 48 hours in such cases before top-coating or sealing. Avoid normal foot traffic and protect from rain until curing is complete.
Coverage: 20 – 50 sq.ft. ( 2 – 4 m2 ) per gallon per coat depending on application thickness and surface roughness.