Bring authentic stone character to any concrete floor or wall. Indoors and out.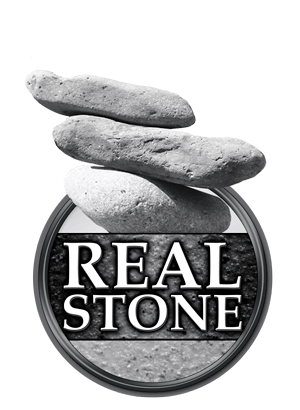 The SpreadStone™ Decorative Concrete Resurfacing Kit is a pre-mixed, factory-tinted stone coating system that locks onto your concrete to produce a surface with stunning decorative appeal and outstanding performance. Application is fast and simple — and you don't need to be an artist. Just roll on the coatings in the order specified for a beautiful new stone surface.
Roll it on in
4
easy steps.
Roll on a coat of the Primer​
Roll on a coat of the Base Coat
Seal with the Clear Coat ​
This kit will cover up to
100 sqft.
Spreadstone™ Installation Video
The SpreadStone™ Decorative Concrete Resurfacing Kit is the easiest way to add a real stone surface to any drab concrete floor or wall — indoors or out – in just a few hours. It is a simple all-roller application that adds the authentic look of elegant stone tile and flagstone at a fraction of the cost, backed by SpreadStone's all-season durability and performance. Here's a complete preview of the many features and benefits you will enjoy with this handy decorative solution.
Frequently Asked Questions
The kit comes with everything you need to refinish your tile surfaces with real stone. That includes all coatings, application tools, instruction DVD and other supplies.
Do I need to be artistic?
Not at all. The product does all the creative work for you. You will be surprised at what you will be able to achieve.
Can I use this is a shower or bathtub area?
Yes. The SpreadStone™ tile coating is a decorative water-repellent barrier.
Is the surface cleanable?
Yes. It will perform well in kitchen and bathroom areas against stains and most cleaning chemicals.
How many colors are there?
The SpreadStone Wall Tile Refinishing Kit currently comes in 22 finished colors.
Are the coatings hard to use? Do I have to mix stuff together and then work super fast?
No. Just pop open the containers and roll them on. Everything is pre-mixed with low to zero odor. Everything is air dried and there are no toxic epoxy chemicals to worry about. Just work at your own comfortable pace.