Inspired by her mother's creativity, Tracy Schario has embraced her DIY side. After her mother redid a dining room tabletop 15 years ago, the Virginia homeowner started her own stone coating projects. To date she has completed a bookshelf counter, an outdoor stone table set and a porch floor.
"The feeling of doing it myself is so rewarding," says Schario. "These projects all look great. Every visitor has offered compliments.
"I'm an amateur DIYer. I enjoy the destruction prior to the project as much as the construction! But I'm really impatient. That's why the kits and products from Daich Coatings are so great. I get to see transformations very quickly."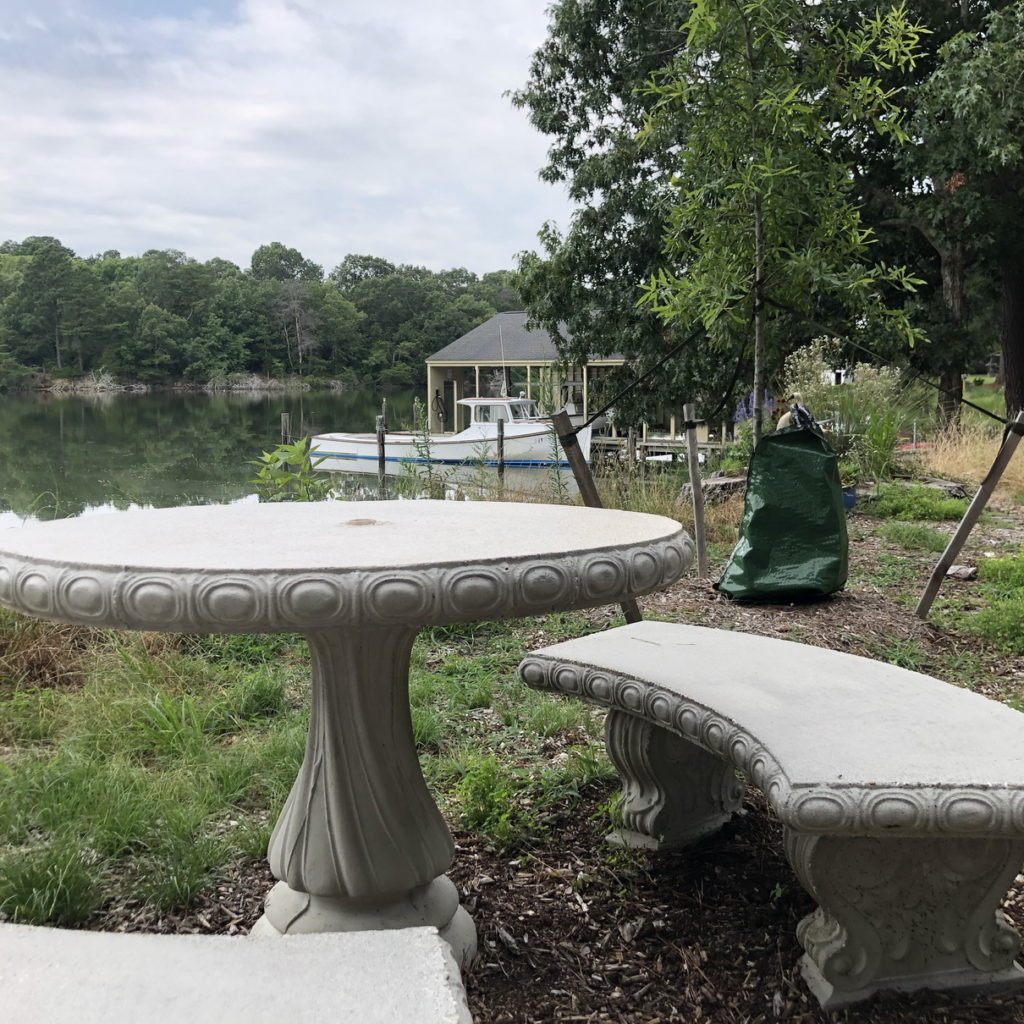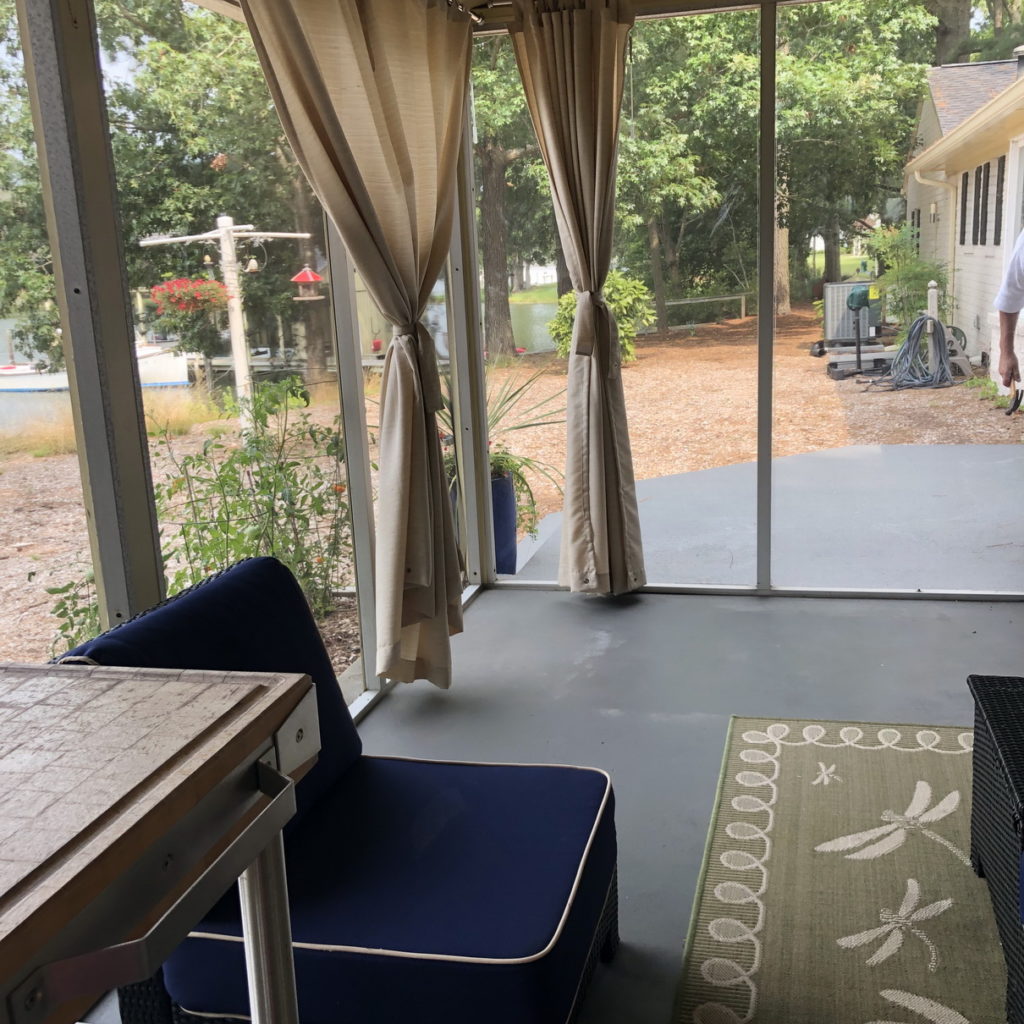 Schario got bitten by the "Daich DIY Bug" when her mother, Jude, used a Daich Coatings SpreadStone Countertop Finishing Kit about 15 years ago. Instead of applying on a countertop, Jude used the stone coating product on her dining room table.
"That table still looks great," says Tracy Schario. "It took me awhile, but I finally used the same kit for a bookshelf counter. That was about five years ago and it's holding up very well. Then, in 2020, I completely transformed a stone table and benches for my back yard with a different Daich Coatings product.
"After that, I tackled the screened-in porch floor. This time I used a base coat, two coats of grey primer and two coats of the sealer. Another success. Next up will be my garage floor. The Daich Coatings products are addictive. They're easy-to-use, affordable and durable while providing a very sophisticated finish."
Now that she's at an advanced DIY level with Daich Coatings products, Schario offers these tips for novice users of the products.
Tip #1 – Watch the installation videos online that relate to the specific product you're applying.
Tip #2 – Measure. Consult. Then measure again. Make sure you order the right amount of product needed so you don't run short.
Tip #3 – For outdoor projects, power wash the area carefully. Then, allow it to fully dry before applying the coatings.
Tip #4 – Listen to an audio book while working. It makes the time go by quickly.
Tip #5 – Don't worry about mistakes. If you paint the wall by mistake, touch it up afterwards.
Tip #6 – Ask for help. Contact the Customer Service team at Daich Coatings if you have questions along the way or need assistance determining how much product to order before you start the project.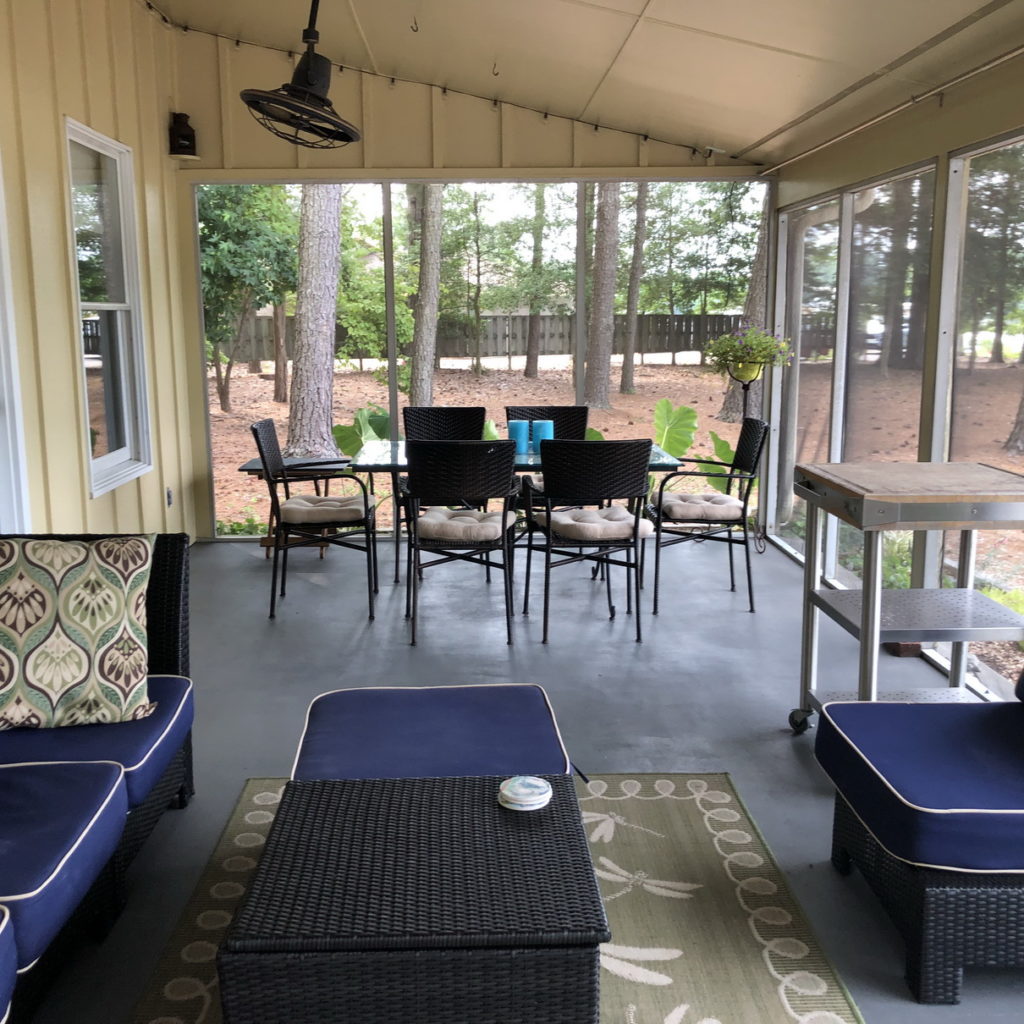 "I really wish I had made the time sooner to work on these projects," says Schario. "From the time I contacted the company asking for information through the final results, these projects have helped transform my home. I'm eager to get started on my next Daich Coatings project."