Michigan-based Becky Fixel coordinates the Week99er blog site. Along with reviewing products, recipes and gardening tips, she's also an avid DIYer of home products. In the past year she's tackled three Daich Coatings projects — SpreadStone on her kitchen countertops, SpreadStone on her basement floor and Terrazzo and TracSafe Anti-Slip Sealer on her outdoor patio.
With her vast Daich Coatings experiences behind her, we're sharing her insights on working with our products.
Q: You've done three very different Daich Coatings projects now. Tell us why you've selected Daich Coatings for both interior and exterior projects in your home.
A: For many homeowners, making upgrades to their homes can be overwhelming. Daich takes a lot of the barriers away. All three of the products we've used in our home have not only been something that adds value and use to our home but also doesn't require a large price tag or time commitment to make these updates.
Yes, there is a financial and time commitment to every project, but because we did DIY projects from Daich, we haven't been displaced in the home by contractors or had to spend thousands on paying workers to do the project. There is no barrier to entry for skill to use the Daich products. As long as you can use a paint roller (in most cases) and have a long weekend – you can transform a space.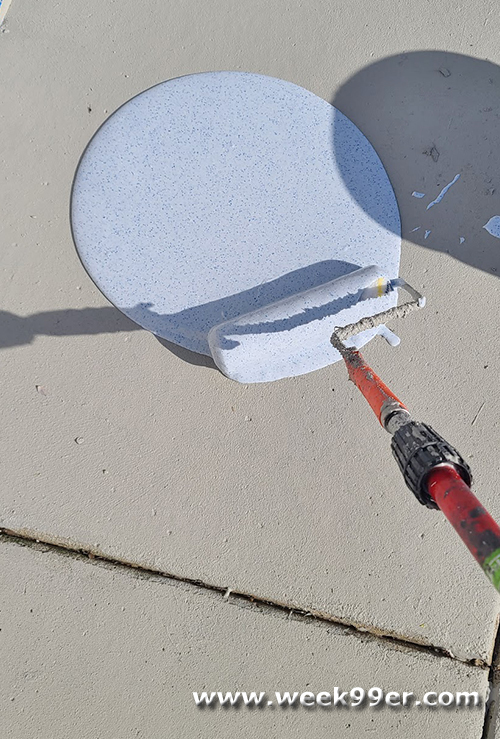 Q: Which of your projects has made the most impact on your home setting?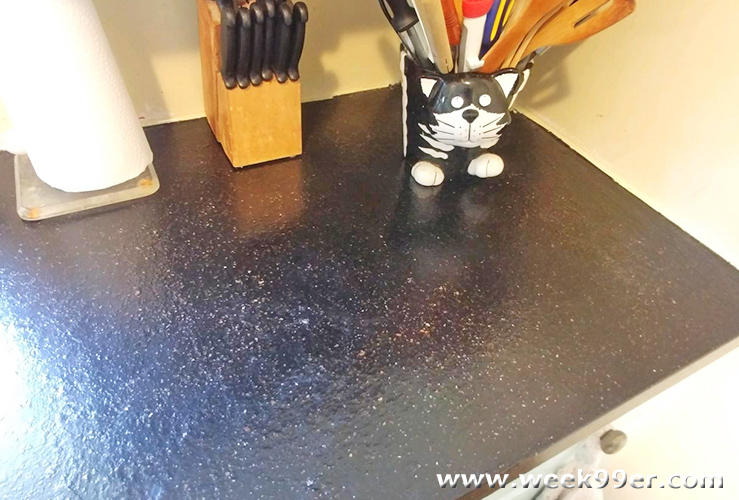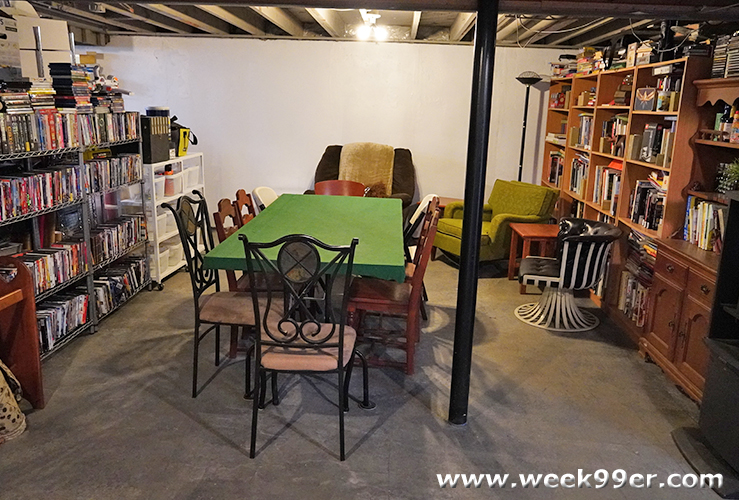 A: Every one of these projects has changed how we use the different spaces in different ways. The kitchen project gave us a much better and more durable counter surface and started an upgrade process. In a similar way, the most recent patio project helped unify the area visually and created the oasis we've always wanted out back. But the basement floor project really changed our space. Not only did it make the basement more of space we want to enjoy and use, not just storage, but the ability to mop and clean it makes it much more functional overall. 
Q: Aside from the personal prep work of moving items around your home (like getting the basement or patio ready), which of the projects was the easiest to tackle?
A: Once all of the items are removed from a space, all of the Daich products have been extremely easy to use and apply to the surfaces. Because it has the least amount of layers, I'd probably say the Terrazzo on the patio was the easiest to do so far. While I love the SpreadStone look in the basement, the layering of materials and grout lines was not as easy as the Terrazzo product overall. Sure, I had a bit of prep work with the power washing for an outside project, but each layer was a quick application and installation was a breeze.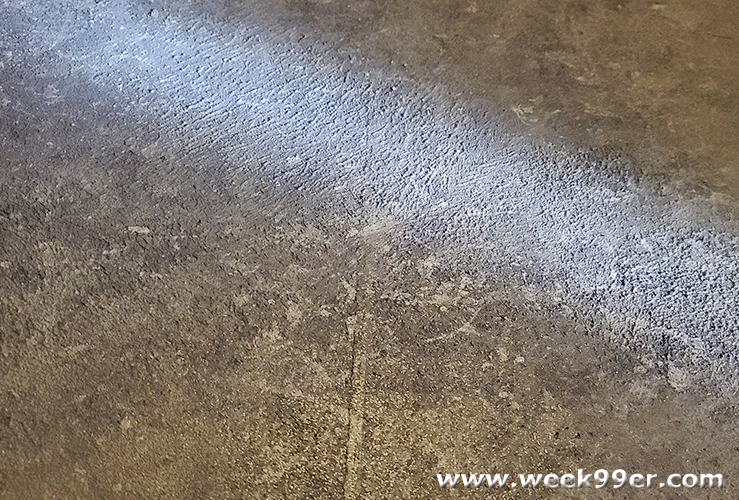 Q. Which of the Daich projects did you find the most rewarding?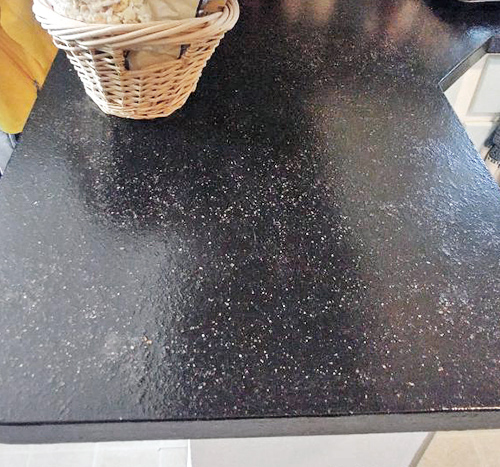 A:Every single project has been rewarding and each space transformed by these weekend projects. The ability of the Daich products to take tired and old surfaces and give them a new life has been amazing. But watching an ugly kitchen counter turn into one that you can show off in photos may be one of the best feelings. The basement and patio have similar feelings, but the kitchen almost felt like bringing life back into that space. 
Q. Terrazzo has such a unique finish to it. Have you noticed that it brings more "life" to your outside patio area?
A: I may have said this in my article and even video about the patio project – the transformation even shocks me. Not only does it give the whole patio space a cohesive look, but it brightens up the area. It's almost like you don't expect to find that kind of flooring or space on a residential patio. When you come from the driveway to the patio, it gives you a "wow" moment every time. The different flecks of color in the Terrazzo play nicely with the decor out there, all while giving it a finished and professional look.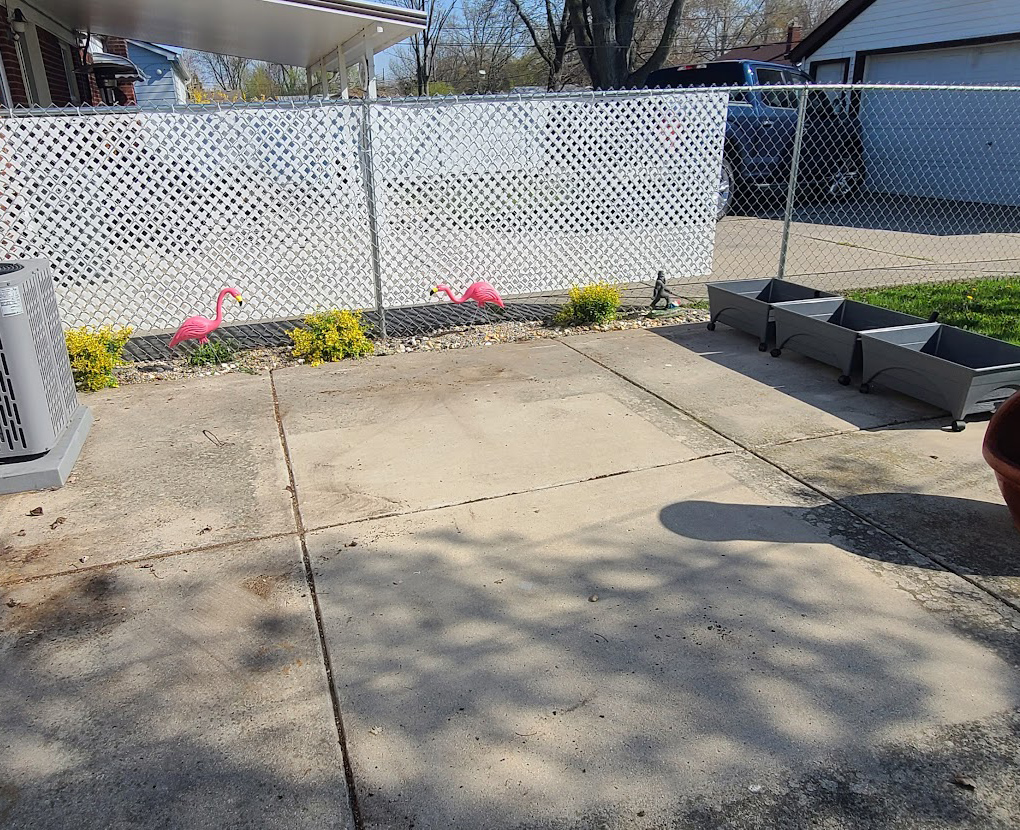 Q. Does the TracSafe sealer on the Terrazzo provide you with an anti-slip finish to help prevent skidding and slipping?
A:Yes! This was a huge selling point for me. I have had multiple knee injuries over the years due to slipping on wet surfaces, and the thought of a slippery patio wasn't ideal. I am out on the patio daily watering plants or taking the trash out and while you can't feel grit or grip on the patio, even when wet there has been no slipping. Now, the biggest test will be when the snow comes later this year, but we're not rushing towards that. 
Q: How is the SpreadStone countertop holding up to daily use in the house?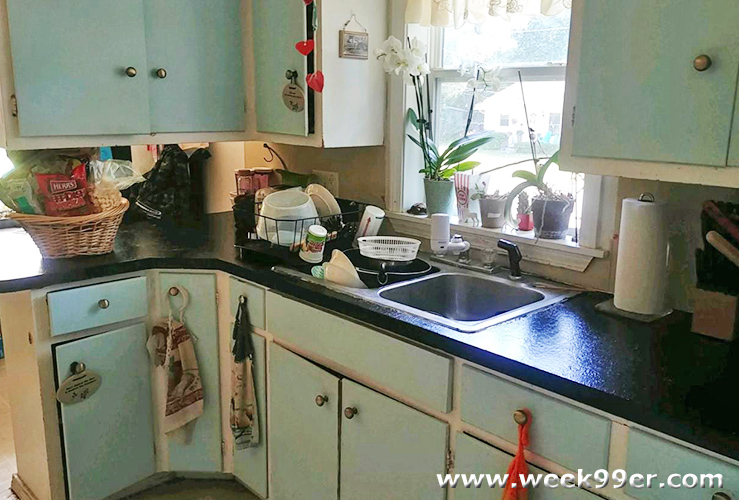 A: Wonderfully! The counter still looks as good as the day we finished the project but has withstood washing, cleaning, warm appliances, and much more. We've been pleasantly surprised at the durability of the counter product since it's a heavy traffic area. 
Q: The basement floor was a huge project. How is it holding up to the everyday needs of your family?
A: The SpreadStone basement flooring has actually amazed me. One week after we finished the project we had a plumbing issue that flooded an area and the SpreadStone product withstood the waters. There was a slight lifting of the grout tape, but it's in a storage area so nothing we were too worried about. We had a pipe burst and even water come in from the outside during seasonal flooding, and the flooring hasn't been affected at all. 
One of my favorite things is I can now mop up the areas where the cat has gotten sick and the flooring isn't bothered by bleach or cleaning products. This is a huge improvement from the raw concrete we had before. It not only made it a functional space, but one that is a lot easier to maintain.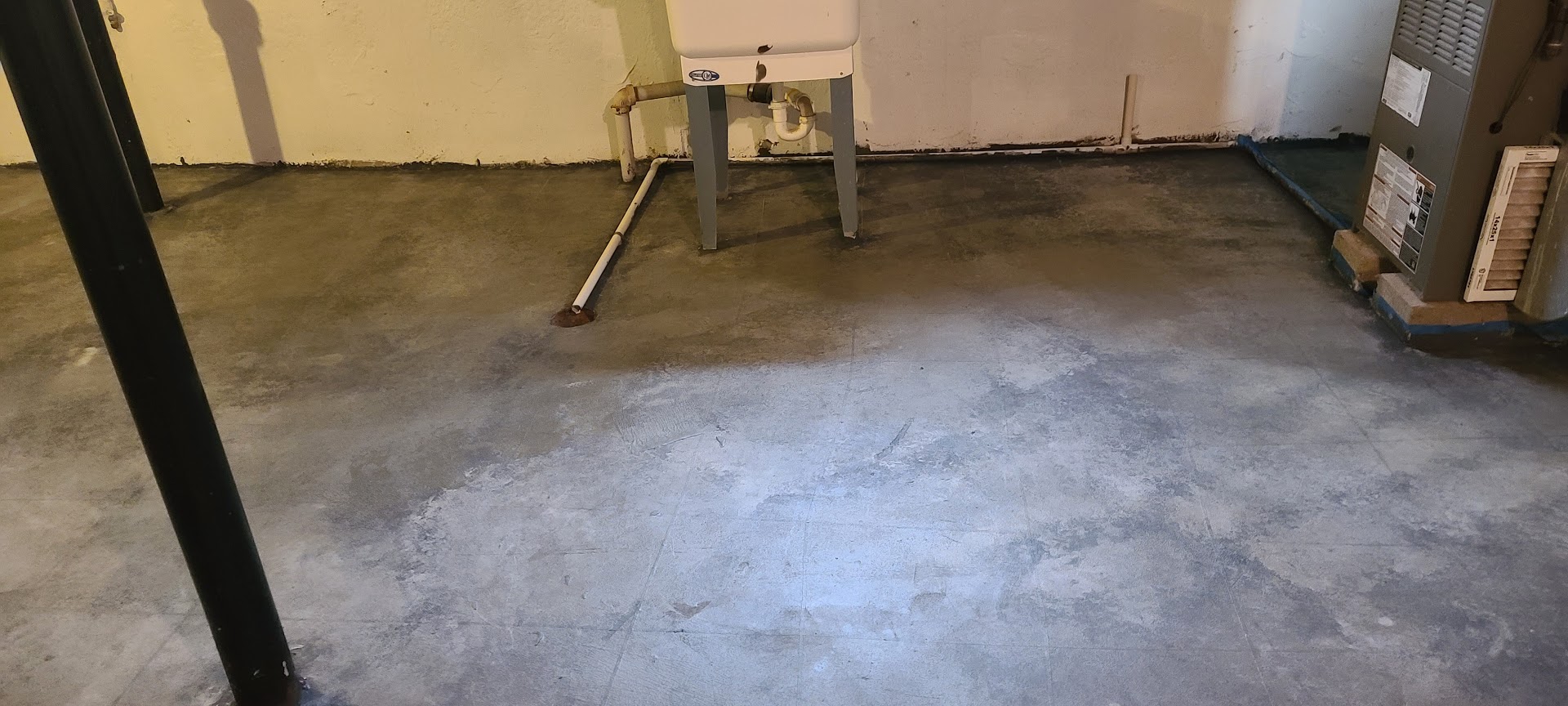 Q: You seem to be a "Daich Coatings" household. Is there any other project that you're hoping to do in the future?
A: I'm always on the lookout for other projects and improvements we can do here and if there is a Daich product that can turn it into a weekend project, sign me up. Right now, however, we're out of concrete surfaces or counters to resurface. I am always open to new projects so I'll be on the lookout!