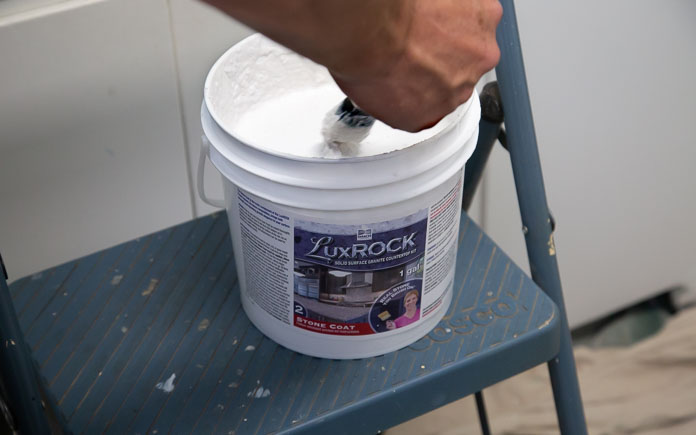 Chelsea Lipford Wolf recently tackled a "white on white" kitchen project with friends in Mobile, Alabama. They filmed the weekend project for Today's Homeowner with Danny Lipford television show. The segment aired last month and now Chelsea's talking about the success of the countertop project.
"The LuxROCK kit is a great economical option compared to installing full marble countertops," says Chelsea, who also hosts CheckingInWithChelsea. "It's really terrific that everything you need to successfully complete the project is inside the one kit. There's no guessing. And, the directions are very good, including the online video that takes you through the installation process step-by-step."
For this project, an old, plain white laminate was being covered in a kitchen. Chelsea has installed the SpreadStone Countertop Refinishing Kit before in another project, so we wanted to check in with her on the two different experiences … and results.
"The LuxROCK project definitely took a full weekend because there are more steps," says Chelsea. "More steps means more drying time in between. However, I think the LuxROCK is easier for a perfectionist. There's more ways to correct any imperfections that may occur as you're applying the product."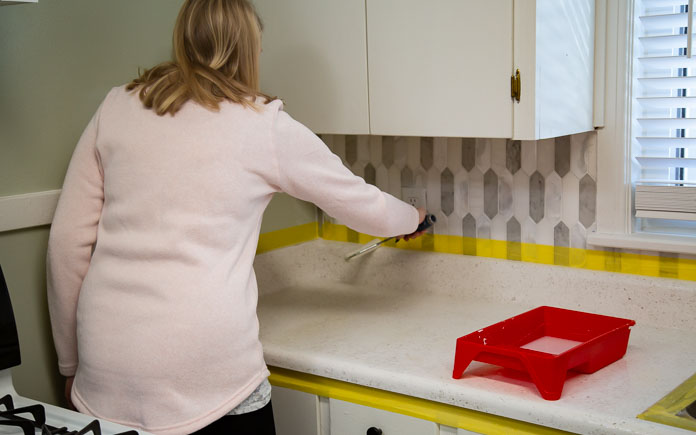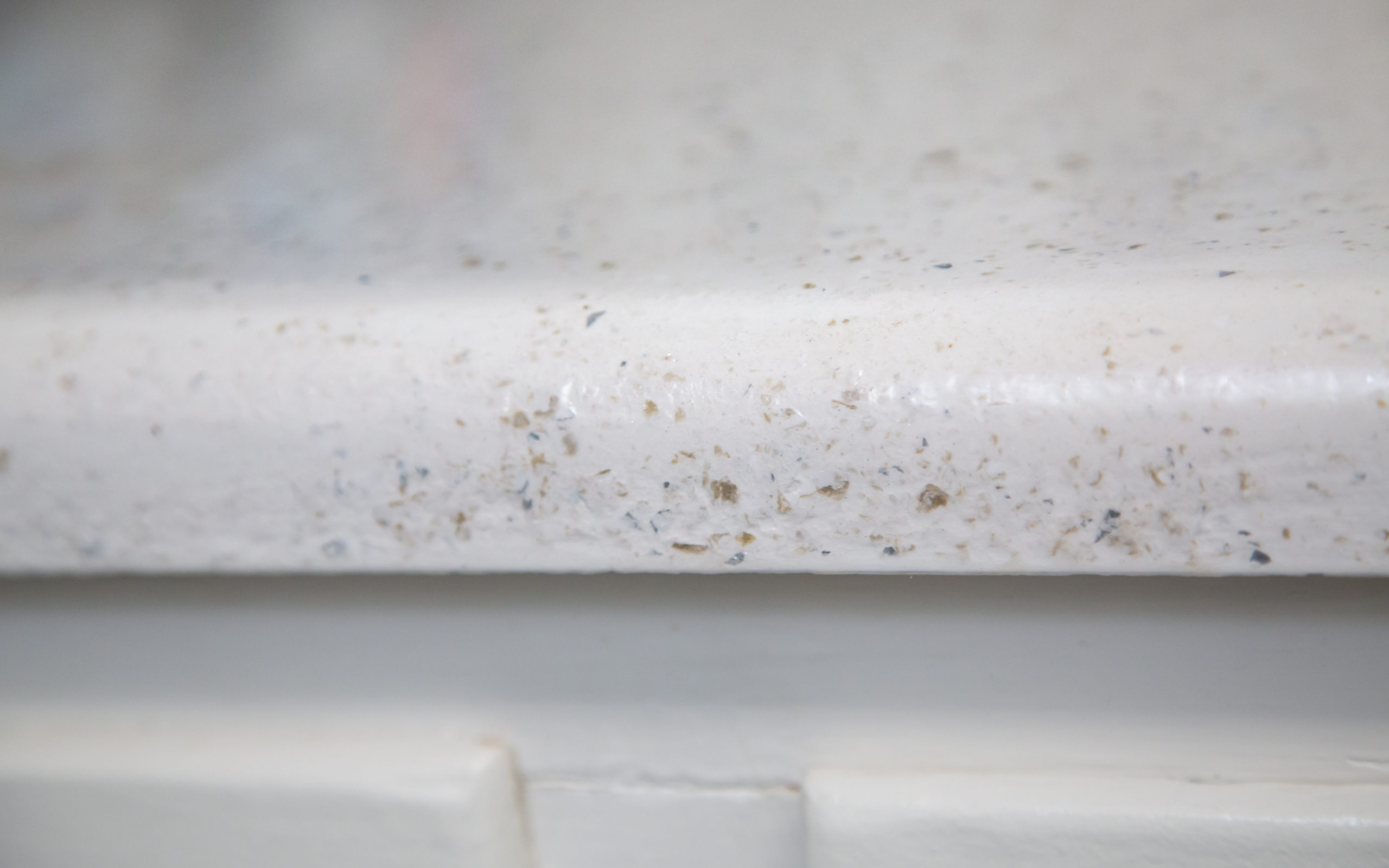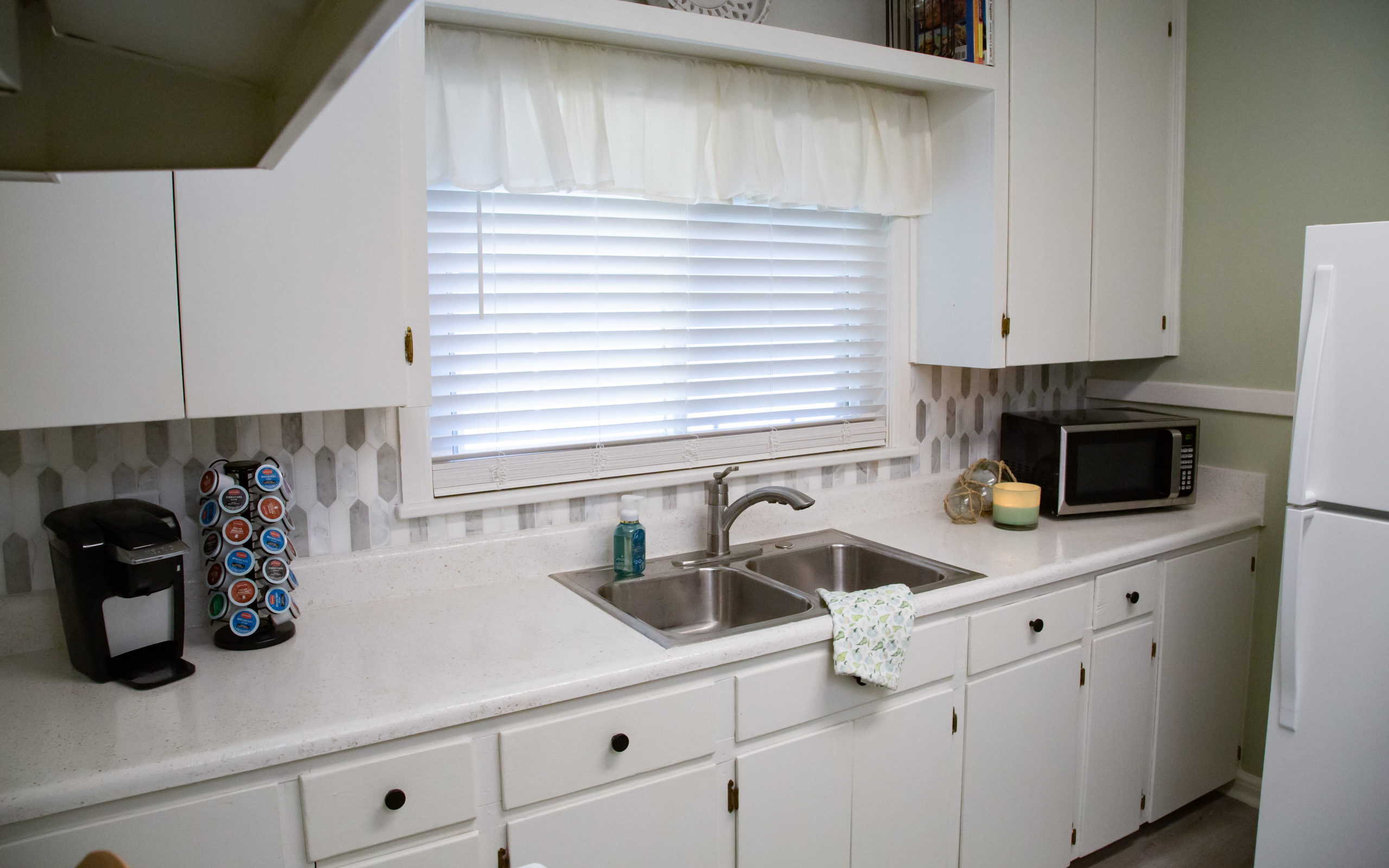 With both countertop projects, it's the shine that makes the difference. "I loved the look of real granite in the Volcanic Black SpreadStone kit we used a year ago," says Chelsea. "Now this time we used Platinum White. The first time you sand the surface you see the sparkles. This gets you excited and encourages you to keep moving forward with the project. It gets you past the 'DIY hump' as I call it.
"The variations in the mineral accents in the LuxROCK shine and mimic the look of real granite. It really sparkles. The homeowner was so pleased with the finished product. It's amazing to get such a transformation for under $300."