Realistic and elegant, do-it-yourself marble countertops, tables and other surfaces are now attainable from Daich Coatings with our new Marble Dream® Resurfacing Kit. The start-to-finish project requires no skills and results in authentic-looking marble surfaces.
And, now through the end of 2023, Marble Dream kits are available at an introductory price of just $139 per kit at www.daichcoatings.com with FREE shipping!
Marble Dream kits cover 40 square feet of space and come in Pristine White and Cosmos Black colors. With just a few easy steps, you can create genuine veined marble finishes and visual appeal on most existing surfaces in just two days. Each finished project has the look of premium marble. You can decide if you want a soft, elegant marble veining that flows or something more distinct and defined.
The new Marble Dream kit comes with all coatings and tools needed to complete the project in just a weekend.
"There's surprisingly little work involved in this project," according to Peter Daich, president of Daich Coatings. "Most of the time you're waiting for an application to dry and cure so you can move on to the next step!
This is the easiest DIY kit we've ever launched, yet the results are stunningly genuine."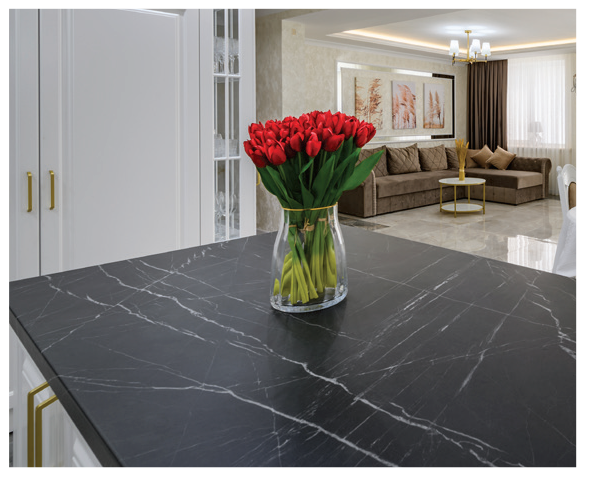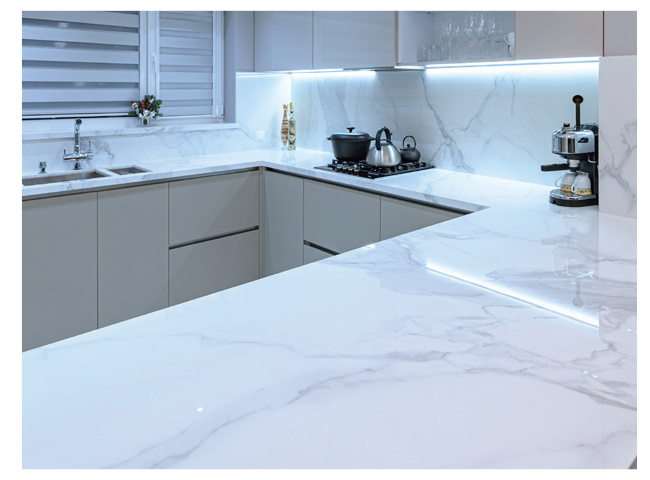 "The kit allows you to creatively decide where you want the vein accents in your marble," says Daich. "You can also decide how distinct you wish the veins to be, or if you'd prefer them softer and more subdued. This is an experience like painting, but with no special skills required. The process is very forgiving.
"The end result is elegant. And, it will last for years. However, if you want to change the look of your Marble Dream surface you can go over it with another kit whenever you like!"
Marble Dream surfaces resist stains, heat and impact. Application of the product is low odor and low VOCs. Sinks, plumbing fixtures and countertops do not need to be removed before applying this product to laminates, concrete, plywood, MDF, stone, pre-coated and solid surfaces. The final Marble Dream surface is kept food safe and intact with a polyurethane clear coat.
The Marble Dream Kit sells for only $169, allowing users to achieve the beauty of real marble at just a fraction of the cost of the real thing. However, as a special introduction price, now through the end of 2023, the kits are available for just $139 at www.daichcoatings.com with free shipping!