Looking for a great indoor DIY project for the winter months? Follow the lead of Rhode Island homeowner Lou Schmitt and refinish the tiles in your bathroom!
After living in his home for more than 15 years, Lou decided it was time to give new life to the old, 4-inch ceramic tile tub surround. He turned to the SpreadStone® Wall Tile Refinishing Kit.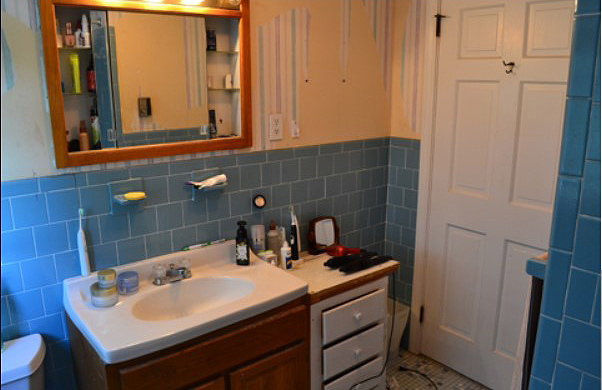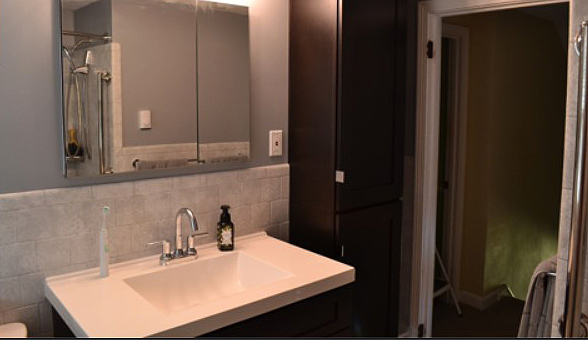 "I researched different tile paints online and liked the look of the real stone in the Daich Coatings product," says Lou, a handy DIYer. "The Mable Frost color was not too dark, which is exactly what I was looking for to revitalize this shared bath."
The cost-effective kit Lou ordered contains everything needed for the transformation project: tile bond coat, stone base coat, stone accent coat, stone highlight coat and tile finish clear coat. There's also tile cleaning solution, paint rollers, brush, mini paint tray, sandpaper and instructions. One kit covers up to 50 square feet of space.
"If you're tackling this project make sure to practice with the accent and highlight layer applications," says Lou. "You want to gain a feeling for how much material can be on the roller and how much pressure to use.
"Overall, the SpreadStone kit dramatically changed the look of the bathroom. I added other new elements to the room — like racks, vanity, lighting, cabinets and wall paint — to complete this transformation!"