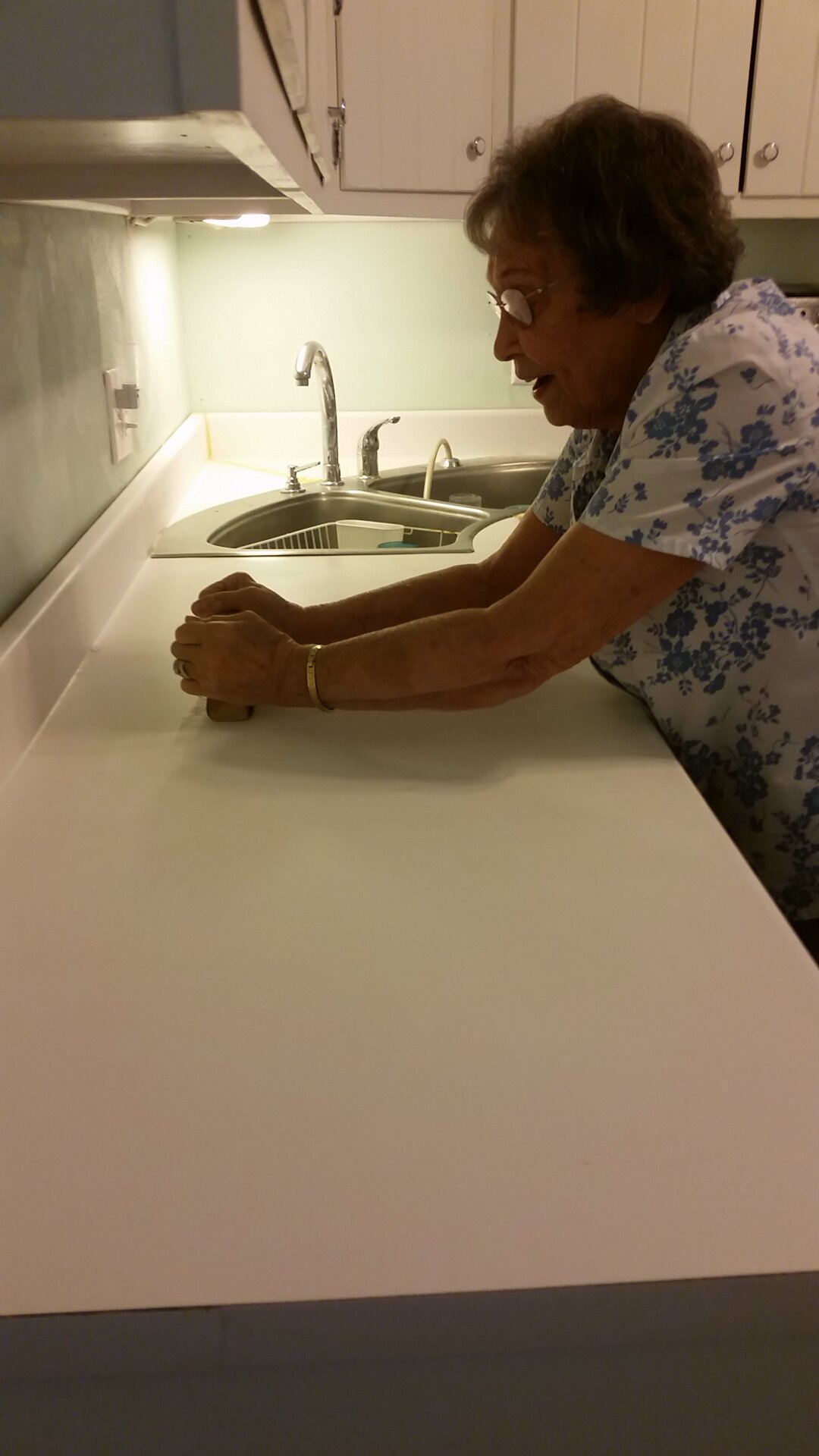 Want to know how easy it is to add a shimmering mineral SpreadStone coating to your countertops? Ask Cathi Brown. And then ask her 88-year old mother, Joyce Smyth!
About five years ago the two women got together and used our Daich Coatings kit to update the countertops in Brown's kitchen.
"Mom was right there with me for every step," says Brown, a West Virginia resident. "She was hands-on throughout the entire process. It was a super easy project. The initial sanding was the hardest part. We wanted to get the surface as clean and smooth as we could."
According to Brown, the key to success is to read all the instructions beforehand and watch the video. "Preparation is essential, so don't skimp on this part," says Brown. "Don't rush it. Respect the drying times, especially after the final application."
Once Brown saw how beautifully her kitchen countertop turned out, she set her eyes on her homemade kitchen island. Made from old wood cabinets and a piece of plywood, she finished off the top so that it matches her countertops.
"It's been several years now and there isn't a ding, crack, peeling or discoloration on the counters or island," says Brown. "The SpreadStone Countertop Kit really worked perfectly."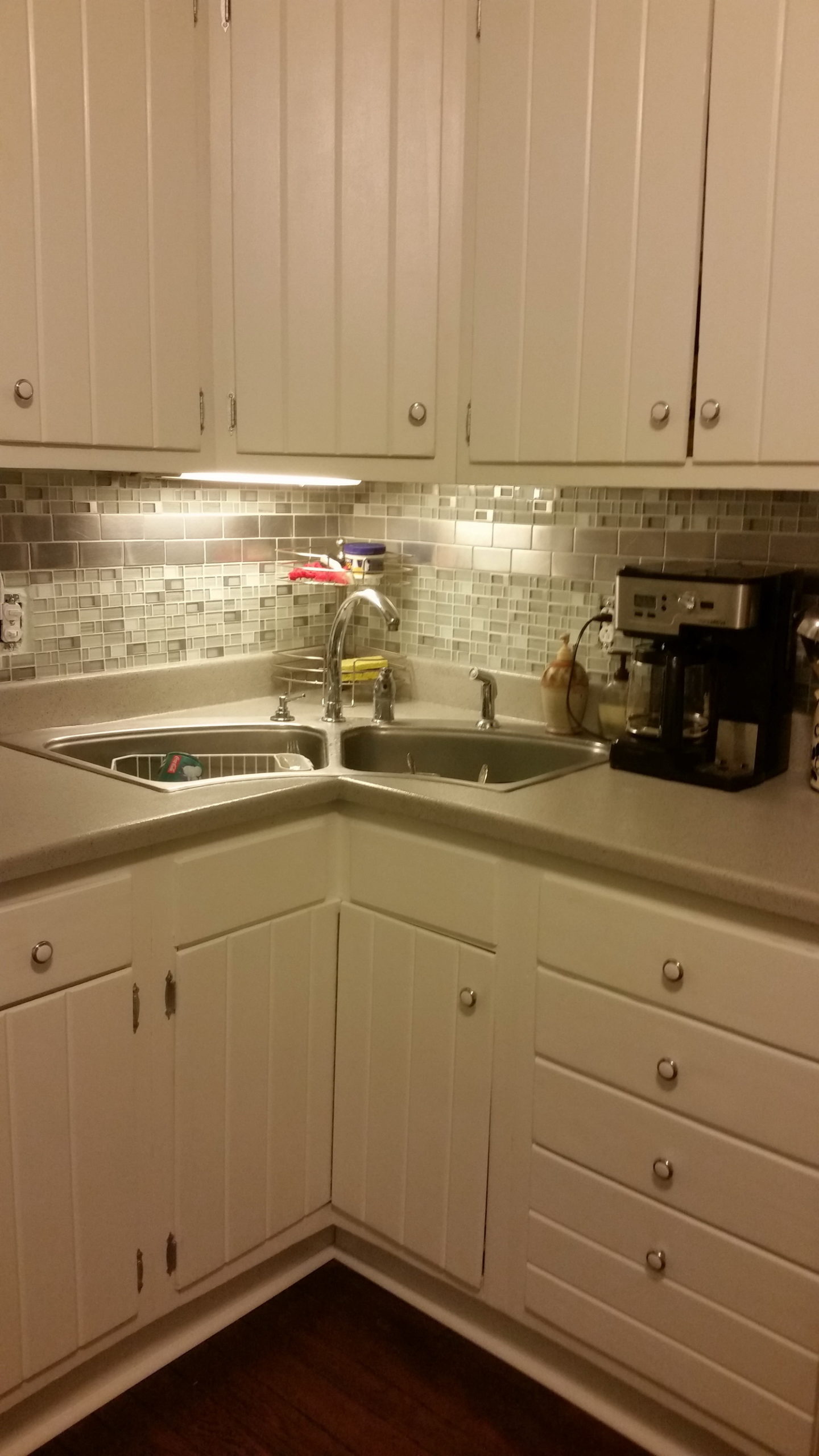 Rolling on with RollerRock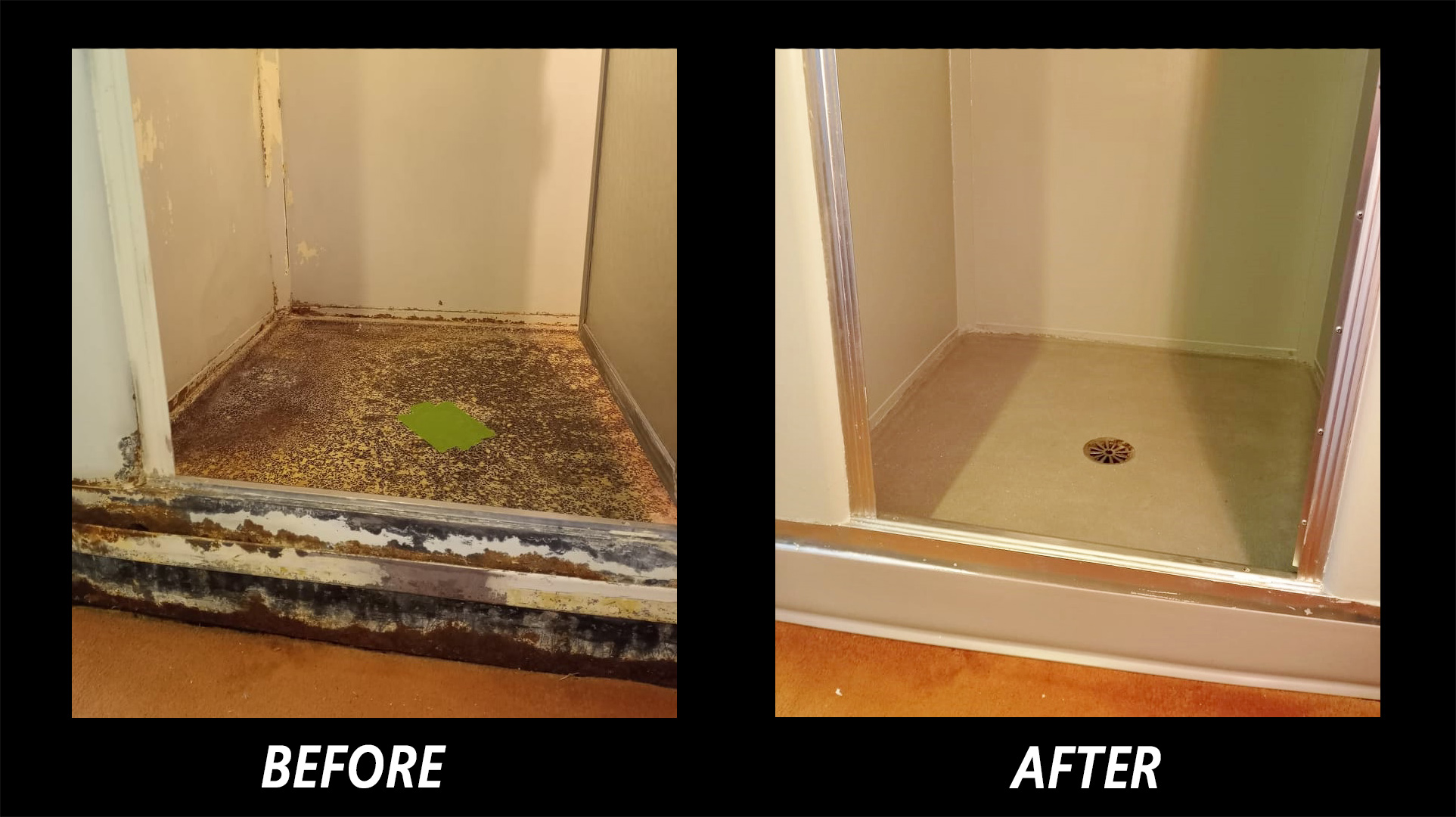 Inspired by her success, Brown next turned her attention to a truly bad-looking shower pan. She selected the tough stone coating of RollerRock for this project transformation.
"The product in the can took all my strength to stir because it really is stone and epoxy!" explains Brown. "There was prep work that had to be done, then the RollerRock beautifully covered the surface."
Because she felt the shower pan floor was a bit too rough on her feet, she used a 60-grit sandpaper on a palm sander to knock down the surface just a bit. After cleaning it well she added several coats of Hi-Build Ultra Clear Coat as a sealer to finish the project.
"The Daich Coatings products really deliver on quality," says Brown. "They're easy to use and hold up well over the years to repeated use. I'd use these products again in a heartbeat!"