Five years ago Emily said farewell to blue Formica countertops in her kitchen. In their place she installed SpreadStone Countertops in Coriander Cream (now called Onyx Fog).
"I heard about the Daich Coatings products on the At Home with Gary Sullivan radio show," says Emily, a Kentucky resident. "My husband Chad and I were newlyweds at the time. We started out in our 'fixer upper' that needed lots of TLC.
"Our challenge was to modernize our kitchen on a budget. We saw other DIY products that were mostly just paint kits. We liked that the SpreadStone product offered a different look … and that it came at the blessing of Gary Sullivan."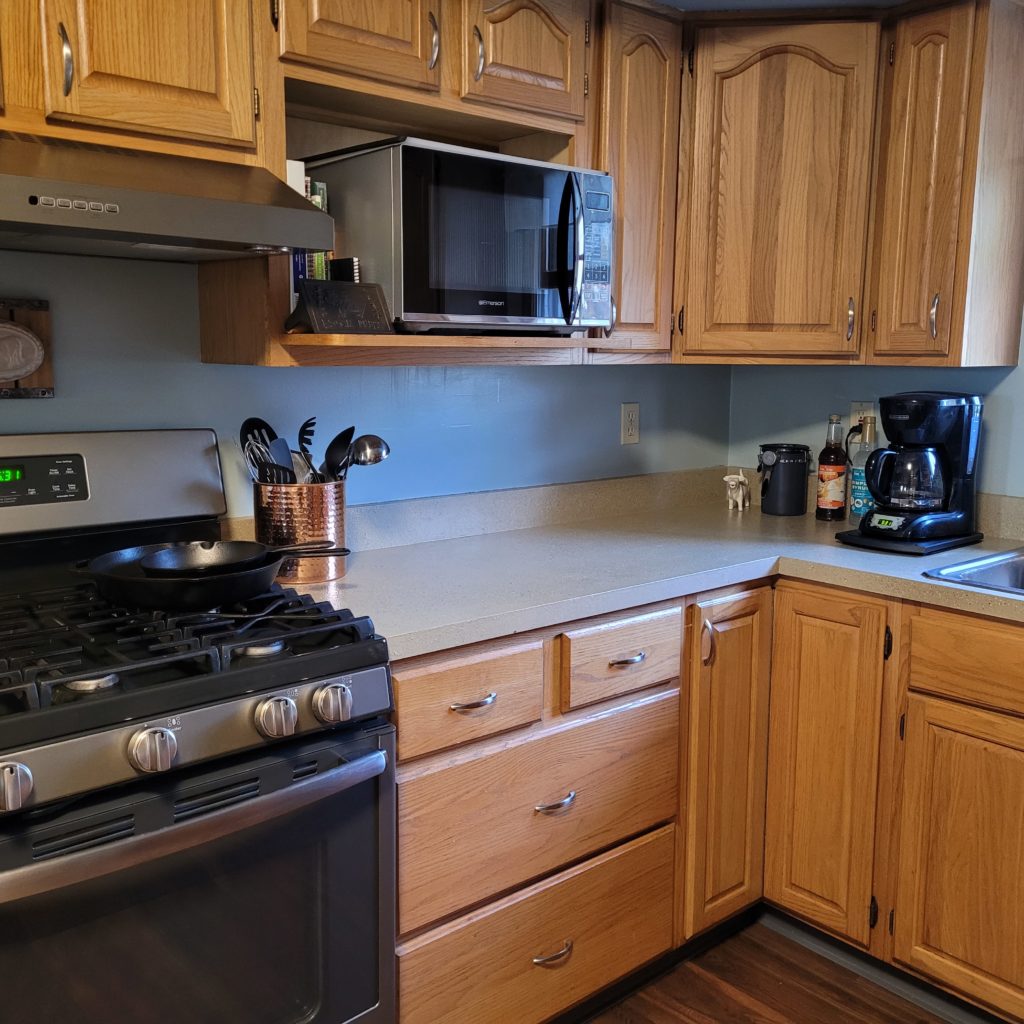 So, with Chad's help (and Gary's blessing!) the newlyweds transformed their kitchen countertops in a weekend.
"This was really an easy project," says Emily. "We watched the videos and followed the instructions. I think the key is to take your time and not to rush through any of the steps.
"The countertops turned out just great. And they've really taken some hard abuse over the past five years. We're not gentle on our countertops. We have two small children in the kitchen constantly.
"And, in full honesty, we've probably used abrasive cleaners on the countertops more than we should. We cook all our meals at home and regularly drag heavy cast iron skillets and appliances across them … but they've held up beautifully!"
Five years later, Emily and Chad are still enjoying their countertops, still listening to Gary Sullivan, and still considering more Daich Coatings projects.
"We're looking at several additional projects this year," says Emily. "The new LuxROCK granite surface product entices us. We may do that in two of our bathrooms very soon on the counters. Then, we're eager to tackle DaiHard coatings on the floors in the basement and garage over the next few years. We're actually building a 'Daich home' step-by-step!"