To get an entirely new look in a small bathroom, Susan Collins invested in SpreadStone™ Countertop Kits in Canyon Gold. Based on her first experience, the homeowner also plans to tackle the countertops in her main bathroom and kitchen in the near future.
"The Daich countertop kits are modularized and easy to use," says Collins, a resident of Westbrook, Maine. "The kit contains everything you need for base coats, main coat, sanding and finish. We bought four kits and can't wait to do more projects."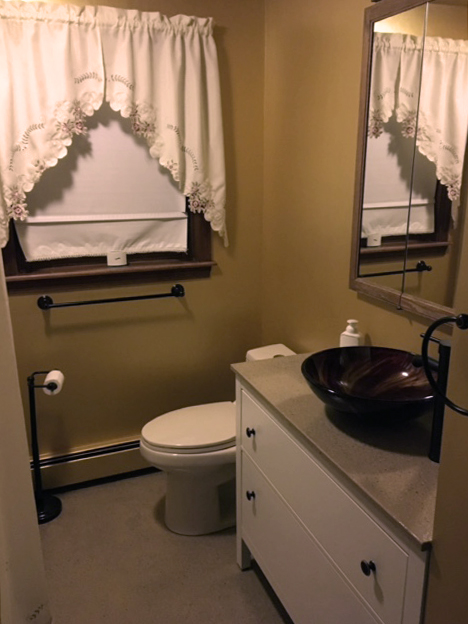 For her first level small bathroom, a one-sink countertop got the new Canyon Gold stone finish.
Then, Collins stripped out the floor to the plywood, smoothed it out, and then applied a coat of the SpreadStone.
While SpreadStone™ Decorative Concrete Resurfacing Kits are generally not recommended for floor applications, Collins wanted the matching colors and chose to use the countertop kit.
 "This was so much fun, and so easy, that I just wanted to keep going!" says Collins. "The directions in the kit are very complete. There are also videos online for DIYers like myself!"