Stacey Nissley is feeling pretty proud of herself these days … and with good reason. After living in her home for 10 years, she decided to make a change in her kitchen — and she did it.
To update old, chipped Formica® countertops, Stacey took the leap and purchased a LuxROCK™ Solid Surface Granite Countertop Kit. Then she transformed her kitchen with the Basalt Mist granite countertops.
"I wanted something easier and cheaper than ripping out my old countertops and installing new ones," says Stacey. "The old white Formica countertops had part of the edging missing and were chipping. I always loved the color of dark counters. The Basalt Mist reminds me of the black Corian® counters in my last house. I think they go beautifully with my black and stainless appliances."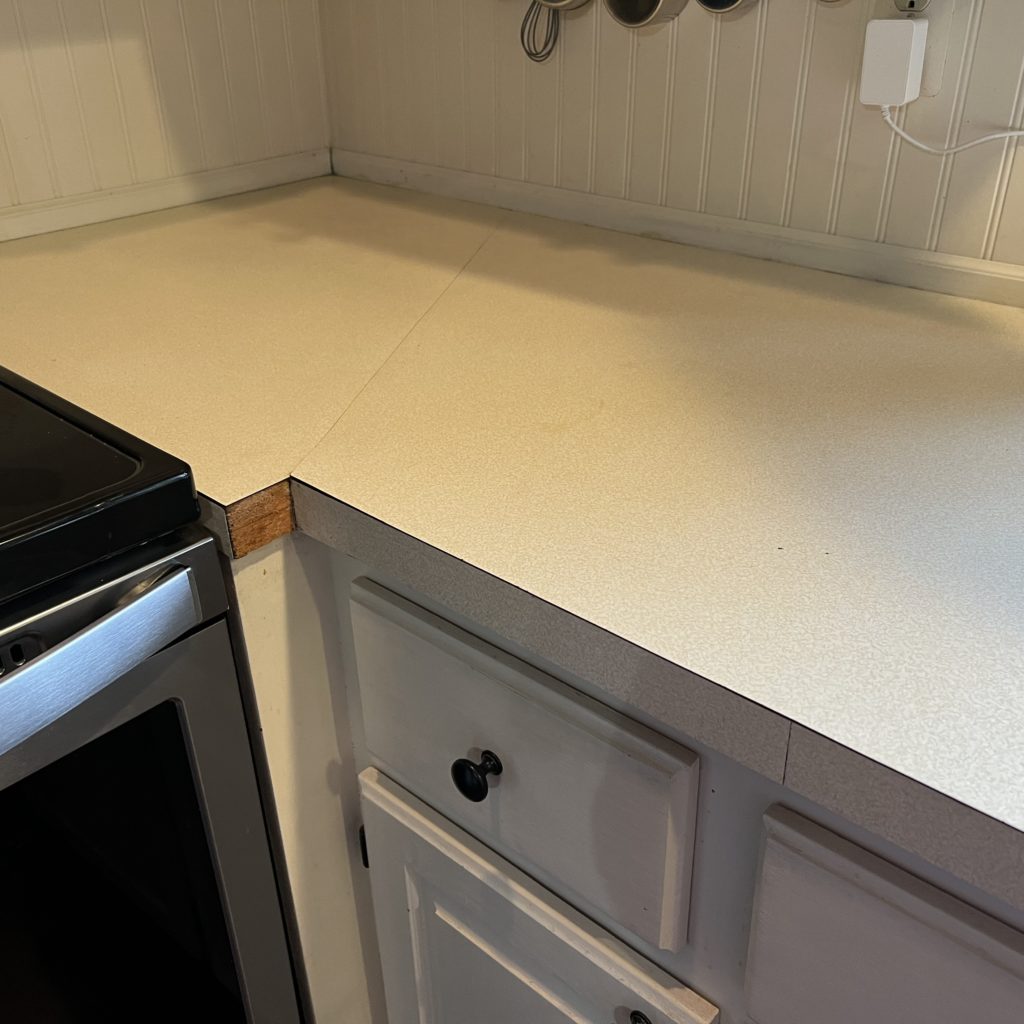 For Stacey, the DIY instinct kicked in after she saw the LuxROCK product on the Daich Coatings website. She had seen the SpreadStone product years ago on the website and was even more attracted to the sparkle of LuxROCK. (Compare the products ici)
"The instructions were easy to follow," says Stacey. "The hardest part was waiting between steps.
"I had a question at one point and emailed Daich Coatings. I had the answer back before I even got to that step! I will say that if you're tackling this project, the smoother you can get the layer of LuxROCK the better. Also, make sure the epoxy layer goes on evenly. I ended up with one very small pitted area that is probably only noticeable to me. On a scale of 1 to 10, this project is fairly easy … I'd rate it a 3."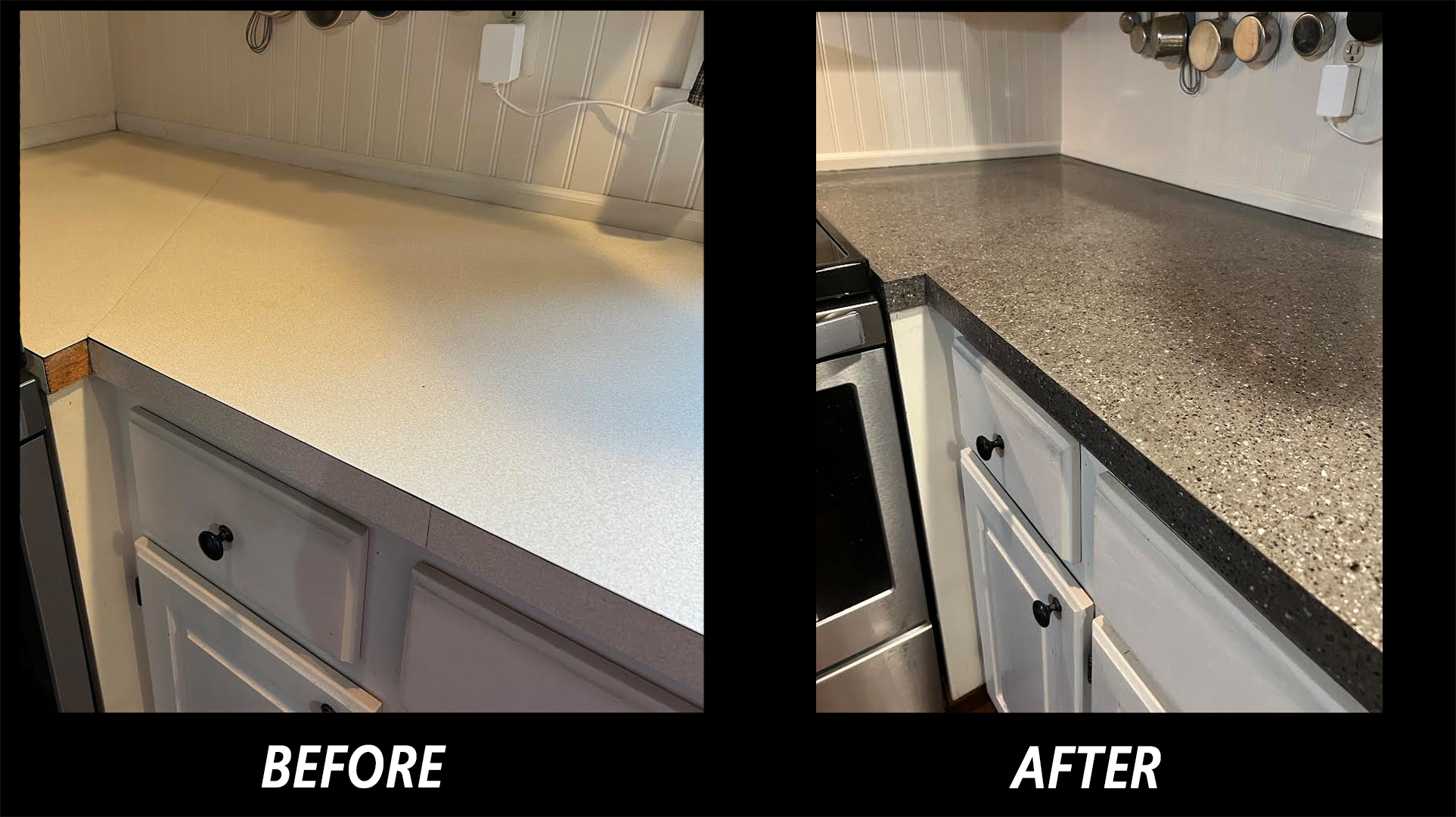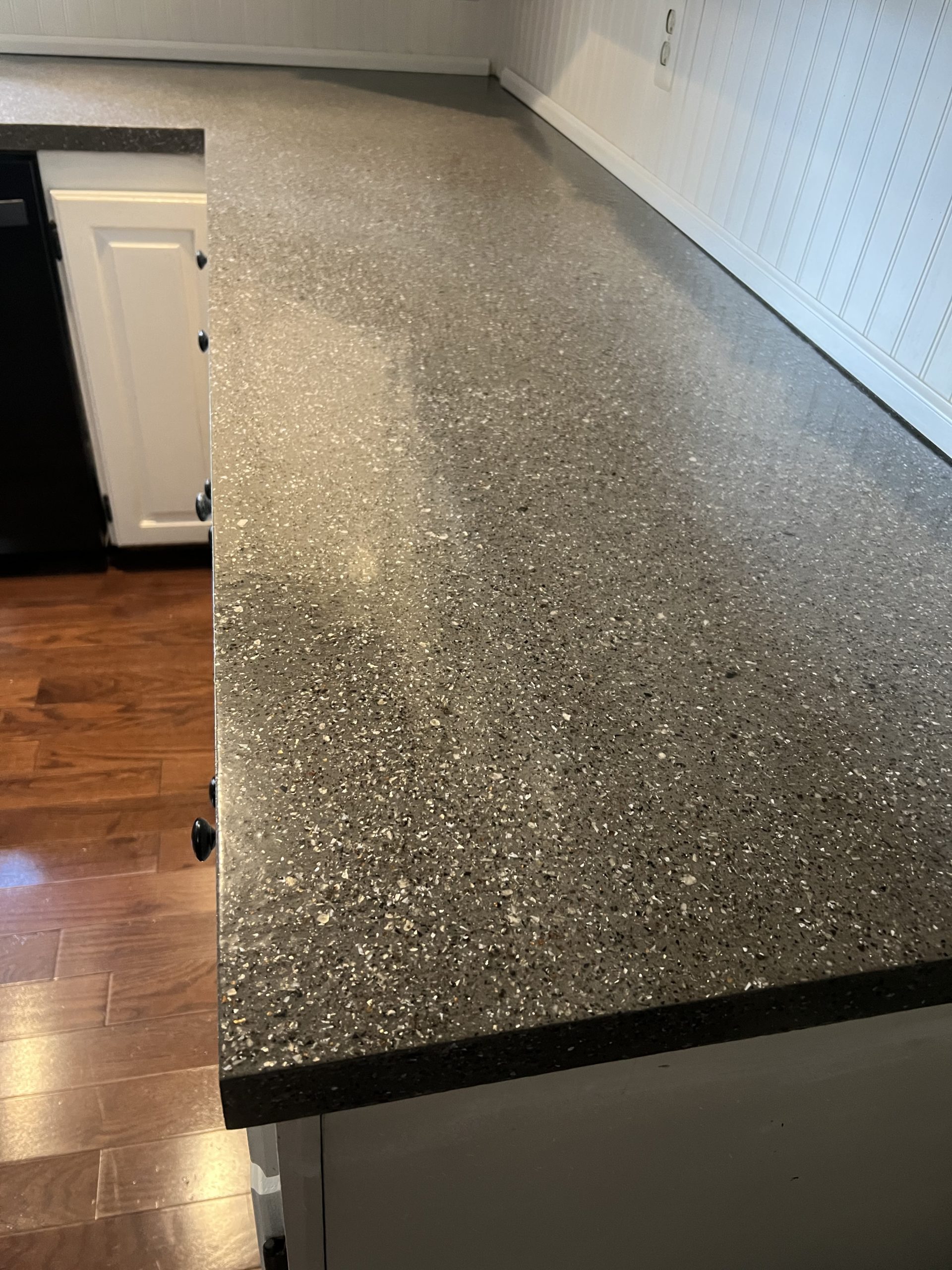 The kitchen in Stacey's 125-year-old home in Churchville, Virginia now has a new, upgraded look … and Stacey couldn't be happier.
"I love the sparkly minerals that run throughout the countertop," says Stacey. "So far, the countertops have been easy to clean, seem durable and are a real game changer for my kitchen. This is a project anyone can tackle. It's a relatively fast and affordable way to transform your kitchen in just one easy kit!"