"My 1950s era home hadn't been changed since it was built," says Renee, a resident of Indiana. "The kitchen countertops were ugly orange Formica with steel edges. I went online to research decorative DIY options and was thrilled to discover the SpreadStone™ Countertop Finishing Kits."
Once she got started, she just couldn't stop. Renee began with her kitchen countertops … then she moved on to the tub and countertop in her main bathroom. All along the way she was transforming surfaces with real stone products from Daich Coatings.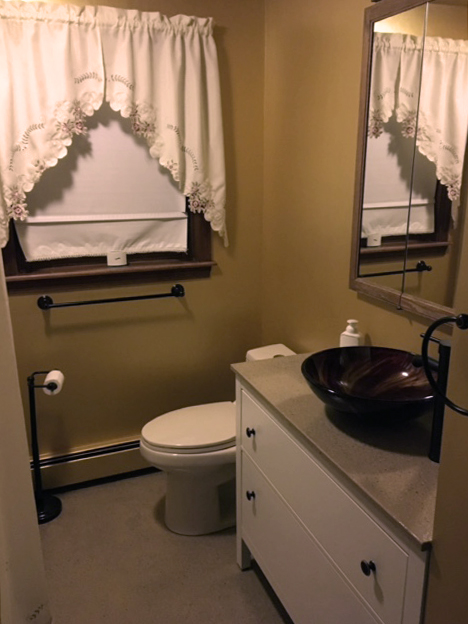 Adding Real Stone Finishes
Available for less than $125 a kit, SpreadStone is a dynamic multi-colored decorative stone finish that provides shimmering mineral accents and color highlights found in natural mined rock. The coating system has outstanding resistance to hot pans, stains, abrasion, impact and household cleaners, making it ideal for the general wear and tear common with busy kitchens and other areas of the home.
The decorative stone solutions come in 11 decorative color options. All application tools and required coatings are included in a kit. Each kit transforms up to 40 square feet of surface. The finishes are essentially odorless and come pre-mixed and ready to apply immediately, with no harsh chemicals.
"Everything was included in the kit and the instructions were very clear," says Renee. "This is an easy DIY project. In three steps I had transformed those old kitchen countertops!"
Renee, a retired professor, went all-in for her kitchen project. She repainted her wooden cabinets, got a new backsplash, and switched from an orange to bright white kitchen countertops. But she didn't stop there. Next she tackled a top-to-bottom bathroom update.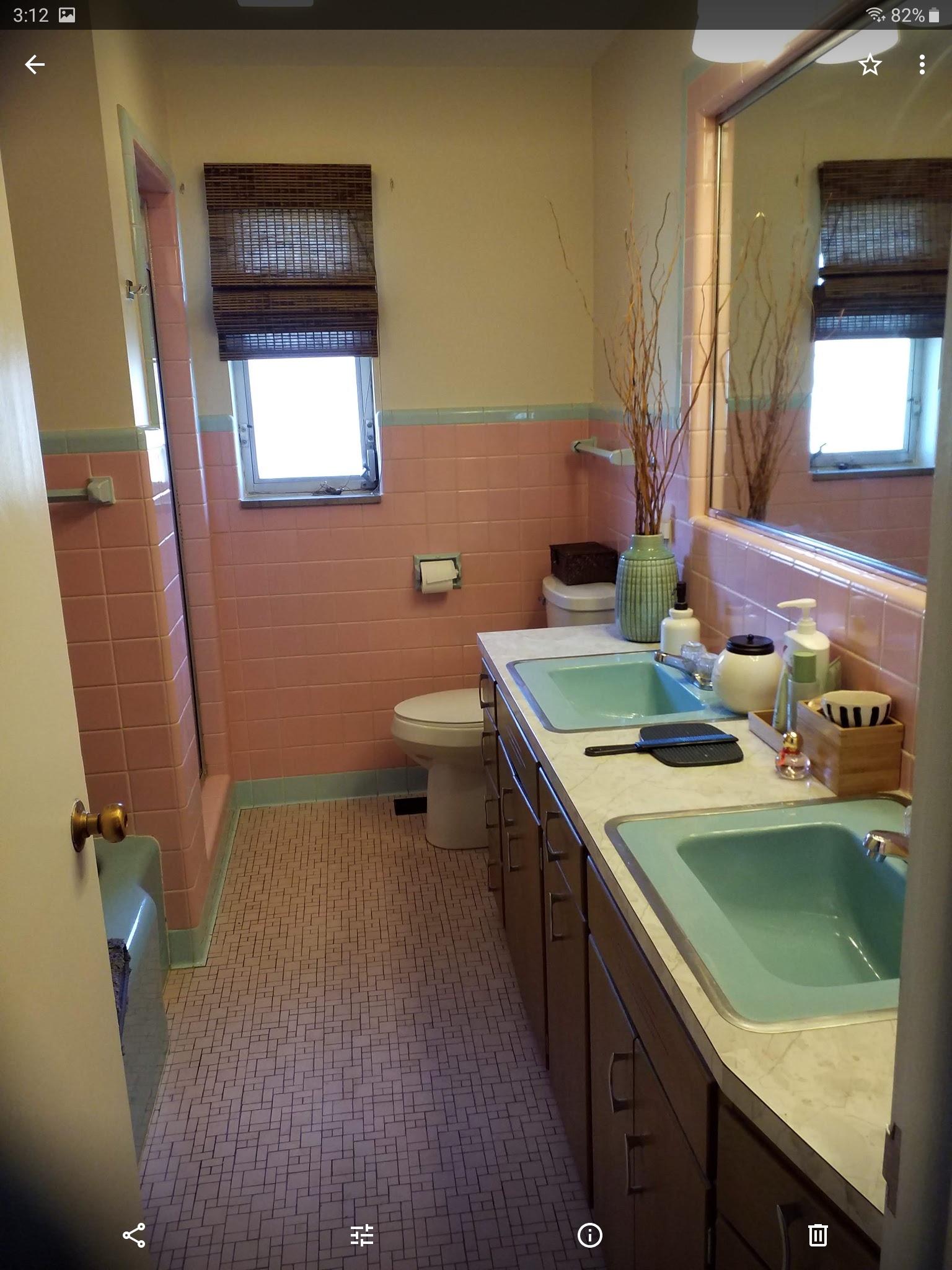 Renee was happy to say farewell to her outdated pink and green bathroom. She decided on new flooring, wall tiles and sinks. However, rather than ditch her old countertop and tub, she decided to give them new life.
"I liked the results of the kitchen countertop so much that I got another SpreadStone kit to tackle my bathroom countertop," says Renee. "It looked so elegant when I was finished that I kept going."
After gaining the green light from Daich Coatings, Renee purchased one of the company's SpreadStone™ Wall Tile Refinishing Kits. She redid her pink tiled-walls and is happy with the results.
"The customer service team guided me through using the base coat from this kit on my tub surface," says Renee. "Then I completed the project with the same color and finish as my countertop from the SpreadStone Countertop Kit.
"I love that the double sink vanity matches the bathtub. Daich Coatings products allowed me to easily change the dated 1050s pink and blue bathroom into a more contemporary style. I'm already looking around my house for the next project to tackle!"