Tom Kraeutler has a few DIY tricks up his sleeve. Like saving thousands of dollars on a slab of granite for a countertop by instead making a plywood base and then covering it with LuxROCK™. Kraeutler, co-host of the nationally-syndicated home improvement radio show and podcast The Money Pit, recently did exactly that for his own renovation project.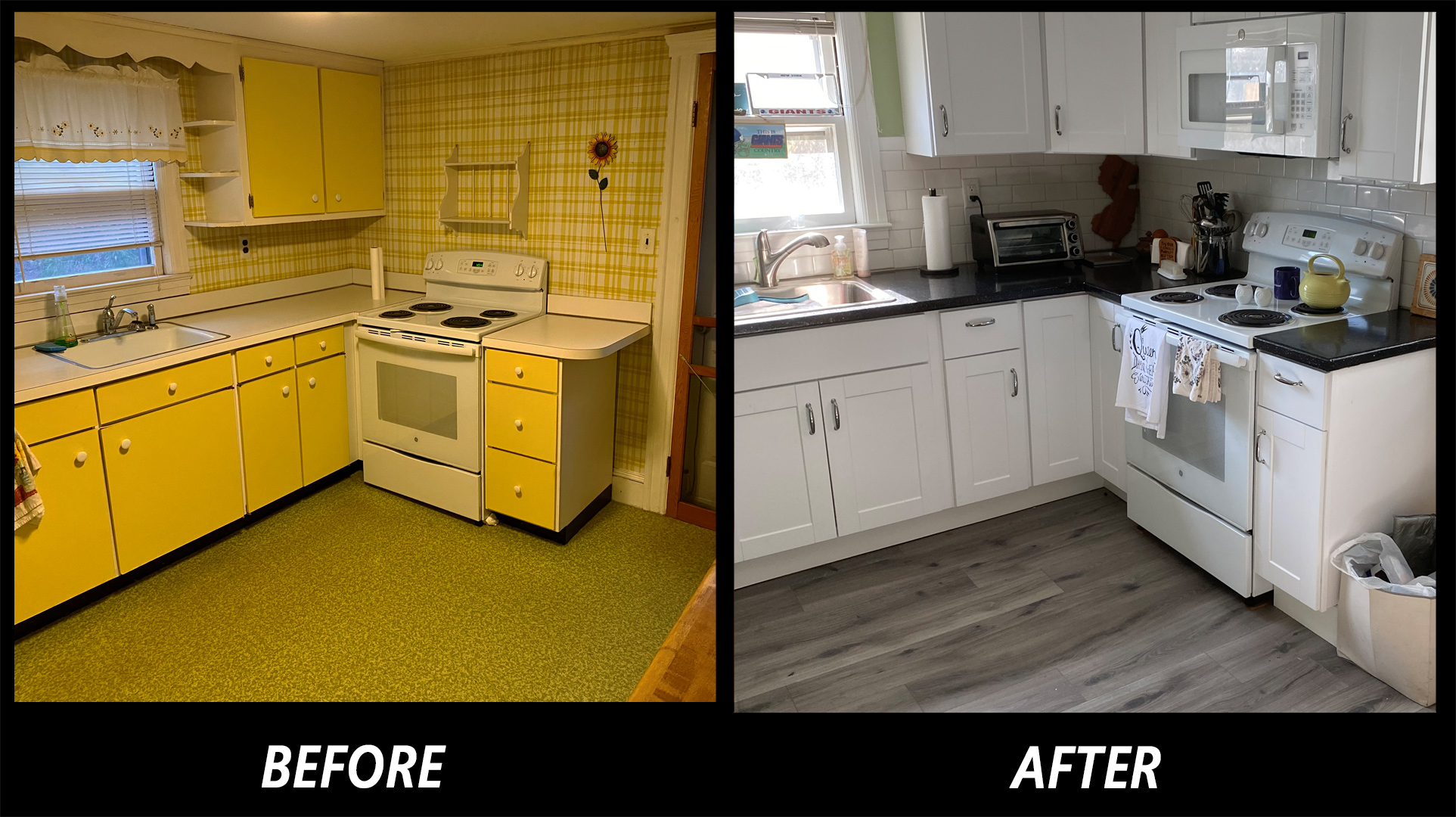 "Budget was definitely a driving force in how I tackled this kitchen project," says Kraeutler of his New Jersey renovation. "I priced out real granite tops and they started around $2,500. The plywood base I created cost me under $100, and the LuxROCK™ Solid Surface Granite Countertop Kit was $300. So I got the granite-like luxury at a small fraction of the cost of solid stone."
Kraeutler recently purchased the 1906 home on the New Jersey shore. Before he could start offering it as a rental property, it needed many upgrades. In particular, the kitchen had to change from a 1950's yellow and lime green color scheme.
"We envisioned a neutral, updated color scheme with white cabinets, a black countertop and gray flooring," says Kraeutler. "We started with well-built, stock cabinets in a new kitchen configuration that provided for a dishwasher and increased countertop space. We loved the granite look for the counters, but getting real granite would have been almost as expensive as the cabinets themselves.
"I've worked with Daich Coatings before, and I knew their unique products performed extremely well. LuxROCK Solid Surface Countertop Kit in Galaxy Black was the perfect solution. It offered a durable, beautiful surface that looks more like granite than granite itself."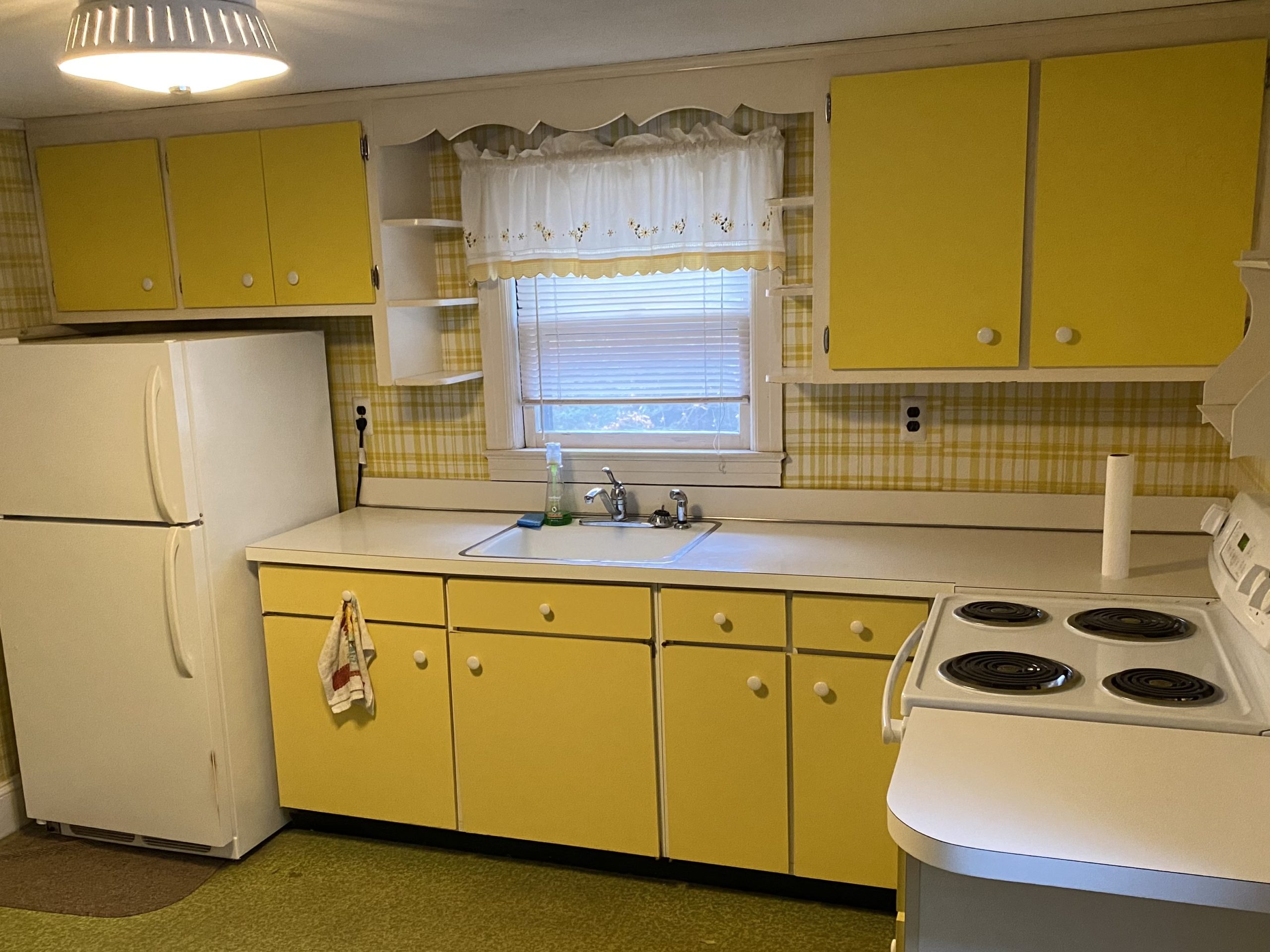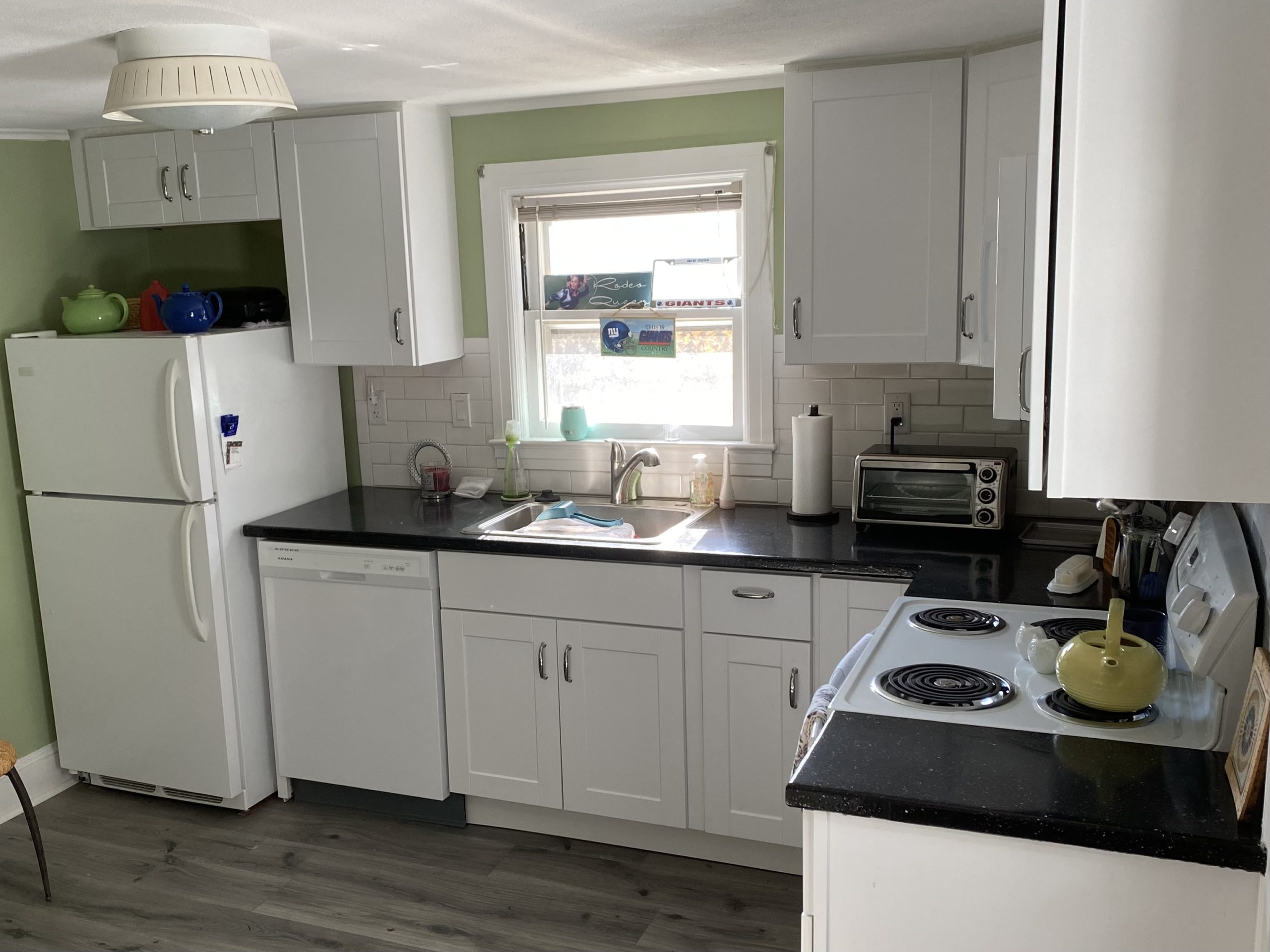 While LuxROCK is more commonly applied to existing countertops, Kraeutler's reconfigured kitchen provided an opportunity to build a new countertop from scratch and install it once finished. Working outdoors, he built a solid wood countertop from two layers of ¾-inch plywood to the specific dimensions of the new kitchen. He even made sure to mimic the style of a new granite top, complete with a bull nose edge.
Following the kit and video instructions, Kraeutler applied the primer coat, stone topcoat, StoneSet. He made sure the countertop was level before applying the epoxy coat, since epoxy is self-leveling. If the top was not level, he'd get puddles on the surface.
"The step-by-step instructions are very straightforward," says Kraeutler. "The fun part is sanding the topcoat to reveal the gold and silver flakes that really make it look like granite. At one point I took off too much topcoat and revealed a bit of the primer. It was an easy fix. I just recoated that area again, waited the cure time and sanded again."
As he neared the project completion, several industry professionals stopped by to see the project Kraeutler was working on. They couldn't believe it wasn't real granite.
"I still had the countertops outdoors at that point," says Kraeutler. "At one point I even had to turn the finished top over to prove it was actually made from plywood. The piece looked so realistic it fooled the pros!"
Offered in kits to cover either 20 or 40 square feet of space, LuxROCK kits include
a prime coat, StoneSet coats, clear epoxy and a clear coat finish. Tools needed for the project are included in the kit. Named after real granite stones, the colors available in the LuxROCK kits include Galaxy Black, Platinum White, Basalt Mist (a dark gray), Crystal Quartz (a light gray) and Carrara (a creamy beige).
LuxROCK authentic stone surfaces resist stains, heat and impact. Application of the product has no odor and low VOCs. Sinks, plumbing fixtures and countertops do not need to be removed before applying this product to laminates, concrete, plywood, MDF, pre-coated and solid surfaces. The final LuxROCK surface is food safe.