A little over five years ago, the Howk family relocated to Drakesville, Iowa. Before they ever moved into their new home, Roy Howk worked magic in the kitchen.
Along with painting the cabinets a light gray, Howk used the SpreadStone™ Countertop Finishing Kit to transform the countertop and peninsula areas. By the time the family moved in, they had durable new surfaces in the kitchen.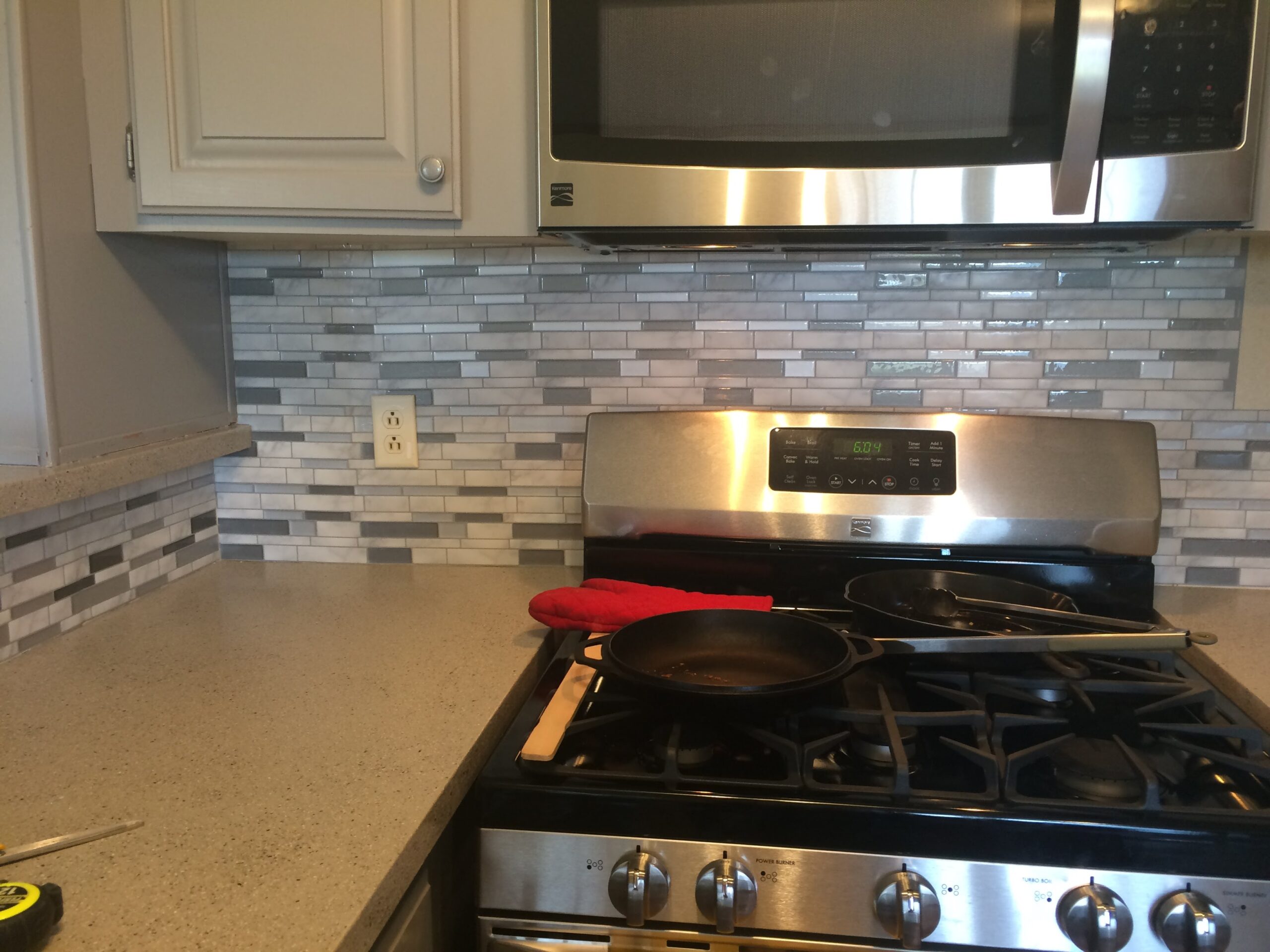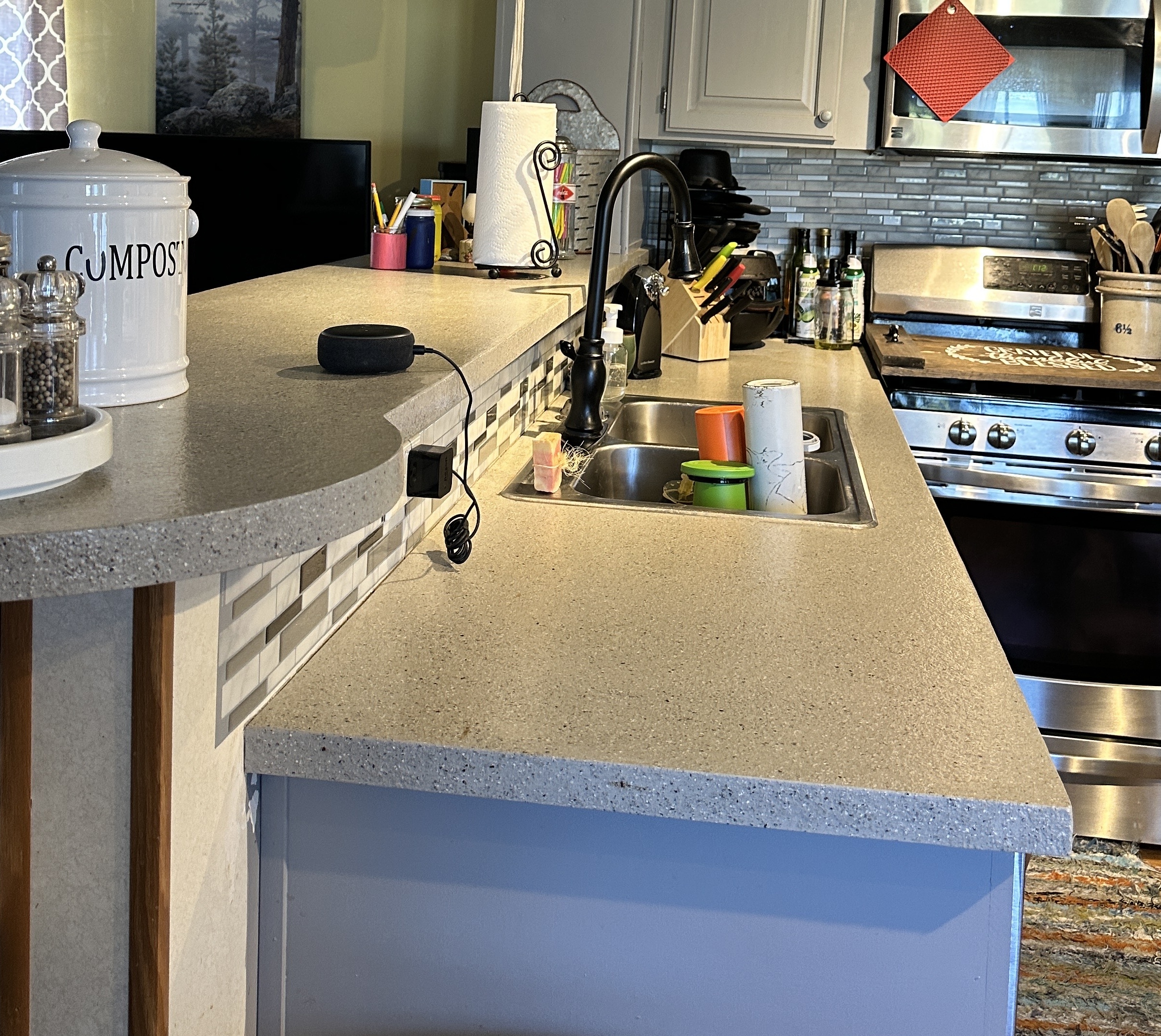 "The countertops have held up well over the past five years," says Sarah Howk. "The surface is so tough that even knife marks don't show up if someone forgets to use the cutting board.
"Using the SpreadStone kit in Onyx Fog was so much less expensive than getting new countertops. It took about two days for my husband using the kit before we moved in. We now have another kit and I really hope to get the bathroom countertops done as well!"