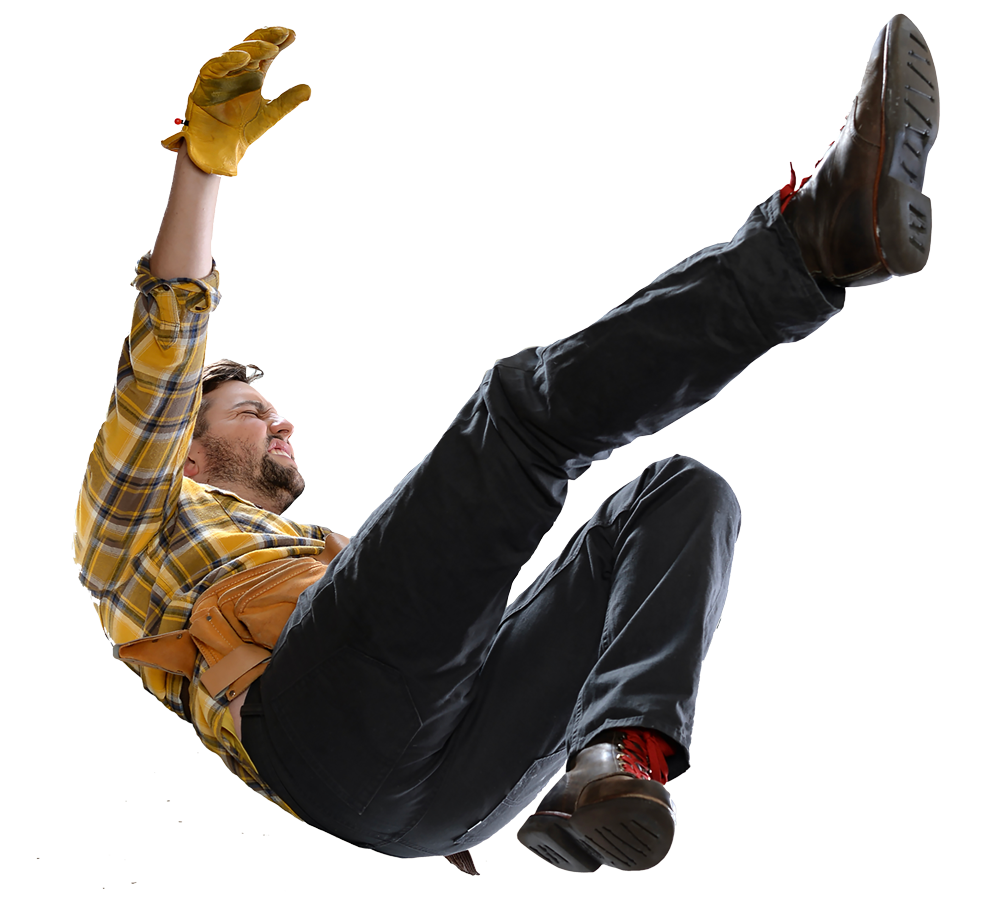 At Daich Coatings, we're pleased to now offer the TracSafe® Anti-Slip Color Coat to cover ugly interior and exterior surfaces. After two coats of the color coat, we recommend two coats of our TracSafe® Anti-Slip Sealer, which is a clear coat.
This is a great system to use together. Why is an anti-slip system so important around the home and in business situations?
According to the U.S. Bureau of Labor Statistics, slips and falls are the second highest cause of nonfatal occupational injury and illness incidents between 2014 – 2018.* The 2020 Survey of Occupational Injuries and Illnesses reports that there were 211,640 trips, slips and falls in the private industry sector in 2020.
"Whether in the workplace or at home, potentially slippery surfaces should be taken seriously," says Peter Daich, president of Daich Coatings. "They can be greatly reduced by employing a full-system slip-resistant solution."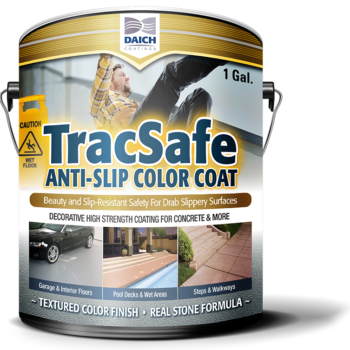 To install TracSafe Anti-Slip Color Coat, simply roll down two coats of the product a few hours apart using a 3/8" paint roller. Then, after curing for 24 hours, apply two coats of TracSafe Anti-Slip Sealer. Wait another 24 hours and the system is ready for foot traffic.
TracSafe's anti-slip technology lays down a uniform foot traction surface that exhibits effective slip resistance properties in both wet and dry conditions. This is effective with bare feet and various common pedestrian and work footwear.
"Once applied, the exceptional slip-resistant features of TracSafe helps people avoid dangerous slips and falls," says Daich. "This has the potential to reduce prolonged pain for individuals, plus costly litigation and skyrocketing insurance costs."
High-performance TracSafe products come as low VOC pre-mixed formulas. Their odorless, water-based technology features fast dry-times and easy water clean-up. Both the coating and sealer have excellent adhesion capabilities. The products are designed to last with outstanding resistance to sun, snow, water, salt, chemicals, snow shoveling, foot and vehicle traffic.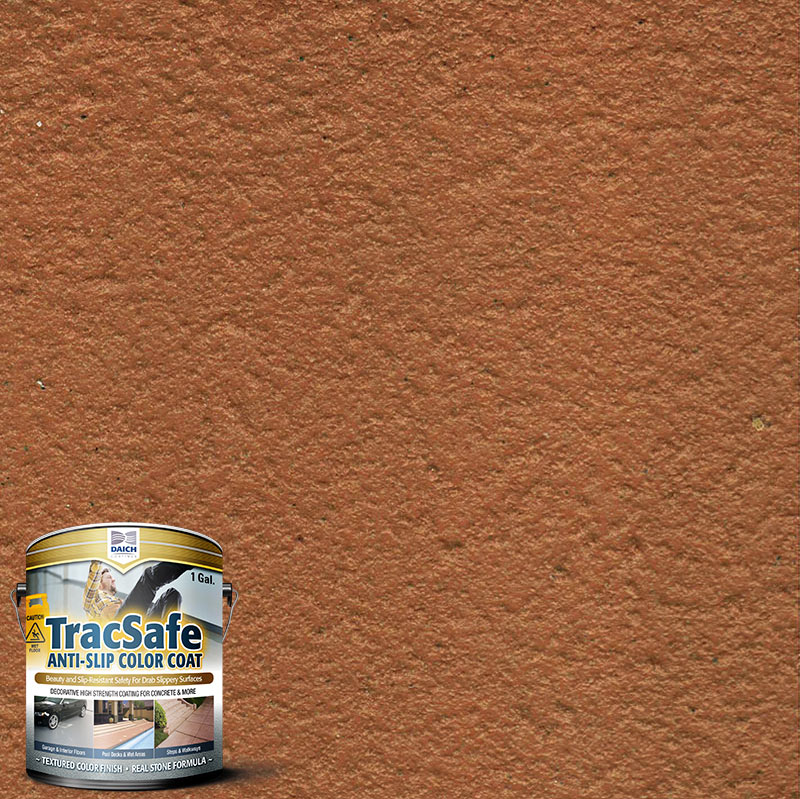 Daich notes that, because this is a "system" it's best to use the two TracSafe products together.
"If there's an ugly surface you want to transform, then start with the TracSafe Anti-Slip Color Coat," says Daich. "Two coats of that, followed by two coats of the TracSafe Anti-Slip Sealer is ideal. The clear sealer was purposely designed to invisibly blend in and enhance the look of surfaces with its attractive satin sheen.
"There are five colors to choose from in the TracSafe Anti-Slip Color Coat product: Graphite, Shell Grey, Cream, Clay Brick and Terracotta. Finishing with the anti-slip sealer strengthens the beauty and safety of the flooring."
TracSafe products, along with other Daich Coatings primers and decorative concrete products, are available online at The Home Depot®, Lowe's, Canadian Tire, Home Hardware or https://www.daichcoatings.com.