Barb M. lives in a condo in Highland Heights, Kentucky...
…That's about 600 miles from the Atlantic Ocean. However, Barb likes her beach vacations so much that she decided to bring the seaside to her home … and SpreadRock® helped!
"I've pictured a calming beachfront mural on my patio wall for several years," says Barb. "I enjoy the beach for vacations. So, I hired artist Chris Powers to transform my patio with an oceanfront mural!"
Powers, with Good Egg Art Studio in Ludlow, Kentucky, was happy to oblige. The experienced mural artist included everything Barb likes best on her patio wall — jumping dolphins, fishing and sailing boats, sea grass, sandpipers and even footprints in the sand.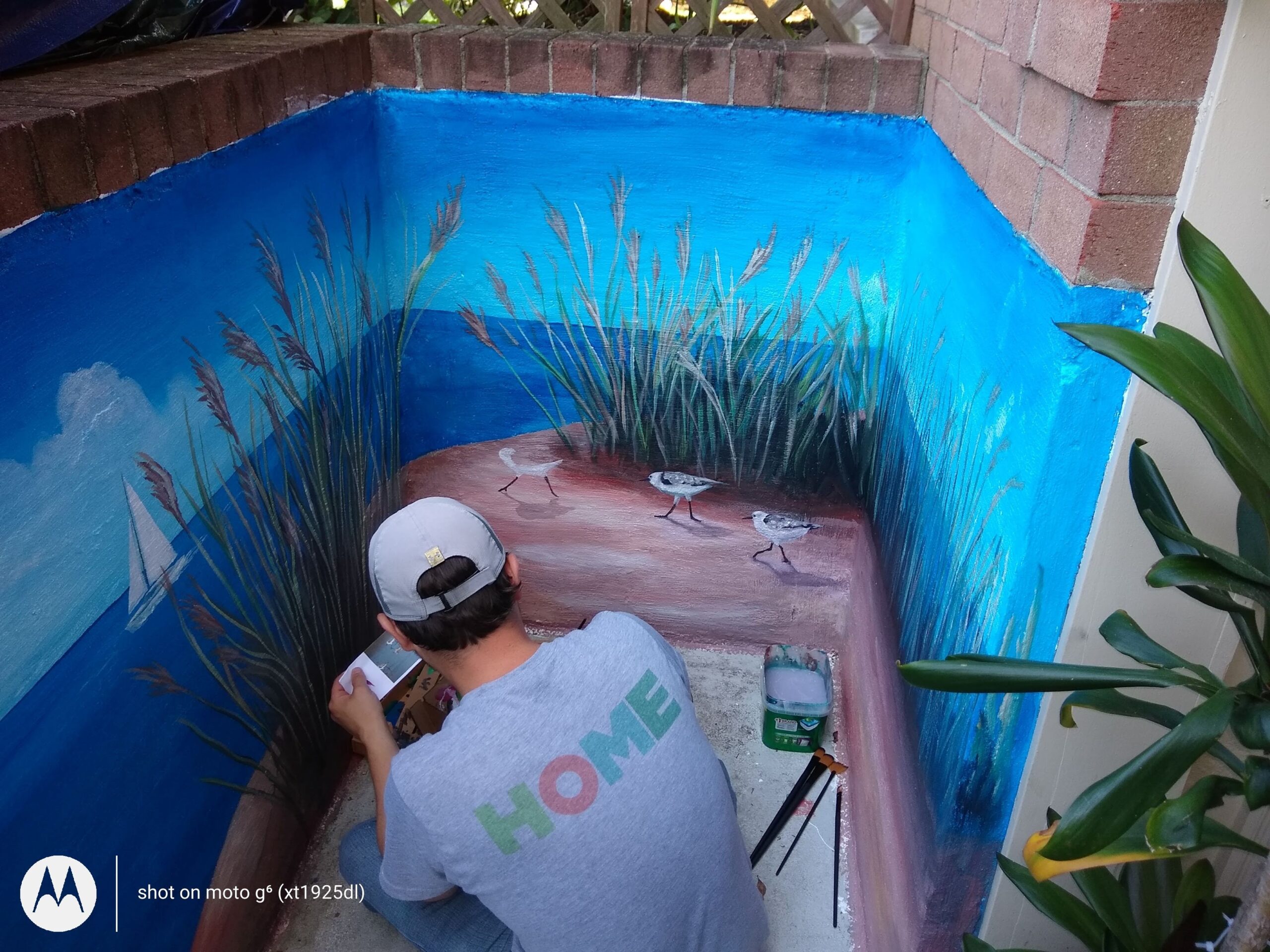 Creating a Calming Setting
Before hiring Powers to create the mural, Barb looked carefully at her patio floor. She decided it needed a change.
"I wanted the floor to continue the look of the sand from the mural," says Barb. "So I searched for sand-like coatings and discovered Daich Coatings. We chose the Brownstone color in the SpreadRock product because it looked like a variety of sandy colors in the mix.
"I understand the product is actually real stone. However, it had the look I craved for this patio."
Barb enlisted the help of her son for the patio project. He put down a golden colored base coat to prep the concrete. Then they applied two coats of SpreadRock and two coats of clear sealer.
"SpreadRock was just the right product to give that 'finished look' to my DIY patio project," says Barb. "I've recommended this easy-to-apply product to others. I'm so pleased with the outcome … and with my new beachfront property!"