There's no substitute for going through all the surface prep tips and instructions before tackling a Daich Coatings project. While our products are fairly easy to apply, they must have the right surface to "grab" onto.
Generally, our products don't like a smooth surface. They need a textured surface to latch onto. That's why we talk about the importance of etching in our online surface prep tips
When you're preparing concrete to accept Daich Coatings products, it's not a good thing if the concrete is powdery or very smooth. You can solve that problem by wetting the concrete, pouring cleaner/etcher onto it and scrubbing lightly. Move it around with a stiff brush. It'll fizzle. That's good. Let it do that for a few minutes and then rinse the etcher away. This opens up the concrete pores.
When outside, you should follow up with pressure washing. A good thing is that the etcher also removes stains. In the end, the surface won't be smooth any longer, so your new coating will have something to stick to.
Don't Let This Happen To You
What happens if you skip this etching step? Here's a picture. This homeowner power washed his garage floor. Then he applied TracSafe Color Coat directly to the floor.
The problem, which he discovered several months later, is that the garage floor was too slick and smooth. Less than six months after applying, the product started to peel away. While it was smooth sailing on the front end of the project, he's now hit the rocky shores.
His next step is to carefully remove all areas of the product that are peeling away. Then he'll need to apply the cleaner/etcher to the exposed area. After cleaning it out and letting it dry, he'll have to re-apply the TracSafe Color Coat and then the TracSafe Sealer. While he'll "feather" it into the existing floor, the color match will not be exactly the same because the garage floor will have been in place for a year.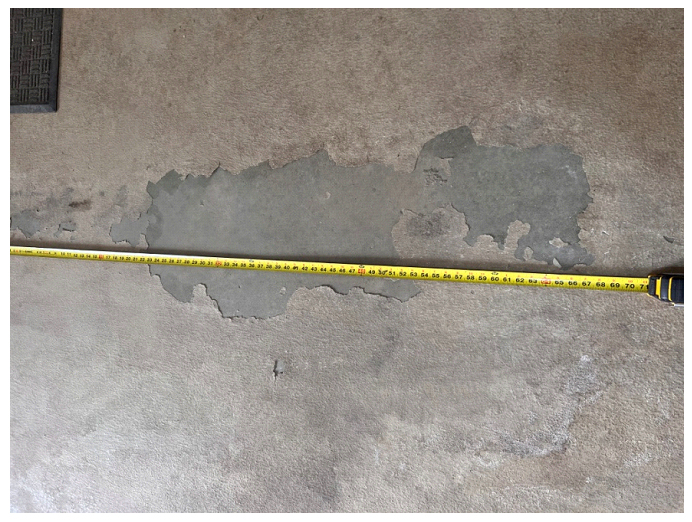 There's a section on the installation prep page that also gives advice if you're working on an interior project, too. For example if you're adding a Daich countertop product in a bathroom or kitchen. Once again, the product won't "stick" to a slick surface, so it needs to be roughed up.
It's recommended that the existing countertop be scuffed with 40 grit sandpaper. A uniform coat of ElastoLock serves as a good bonding agent for some countertops.
Remember, the best type of smooth sailing projects are those where you review and follow all the directions … from start to finish. Benjamin Franklin had it correct when he said, "By failing to prepare, you are preparing to fail."