Retired interior design expert Steve Lindow just can't stop. While the 74-year-old no longer works full time for his Strategies, Inc. company in Colorado, he's still taking on special projects using SpreadStone™ floor and wall coatings.
"When design and craft are in your blood, you just can't stop," says Lindow, of Thornton, CO. "I've been in the concrete countertop business since 2006. That's when I started using SpreadStone for upscale backsplash additions.
"From there I started 'playing' with the product to create more and more unusual surface finishes. I've used SpreadStone to produce faux finishes on fireplace surrounds, range hoods, foyer floors and coffee tables. There have been special projects involving colorful kitchen islands, faux stone murals and Venetian plasterwork. I'm definitely addicted to using this multi-purpose material."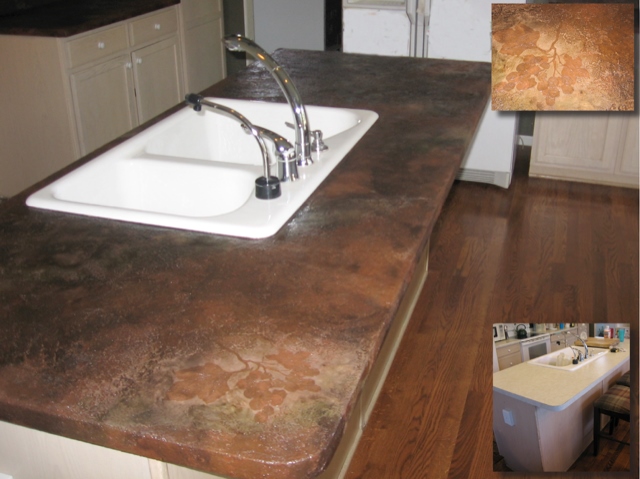 Building a Design Business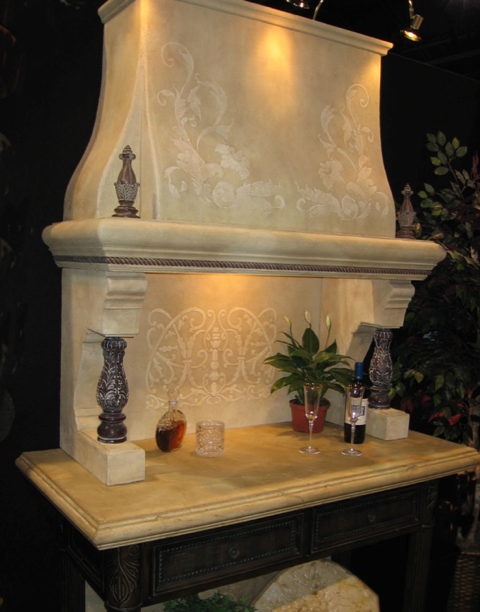 Lindow received his degree in Interior Design from Southern Illinois University in 1970. From there he ventured into various forms of trade work. His first use of SpreadStone occurred when his company needed a "signature piece" for the Colorado Garden & Home Show. He designed and built a modified range hood style sideboard using SpreadStone. They won first prize as "best booth" at the show.
"We started our company as StoneInOvation and then renamed it in 2010 to Strategies, Inc.," says Lindow. "The new name rightly suggests that we are strategists of many things in the trade. My son, Joel, was the insistent motivator for our using SpreadStone for countertops in the first place. His creative push has led to many unique projects."
Using all his talents, the family room fireplace he created using SpreadStone is Lindow's most challenging — and rewarding — project so far. "I used various old framing scrap wood and some Styrofoam corbels," says Lindow. "I always try to experiment before attempting anything for my clients. This piece turned out exceptionally well."
The product that brings such strong results to Lindow's projects is made in Canada by Daich Coatings. SpreadStone is a versatile pre-mixed stone coating that is durable for all types of interior and exterior surfaces. The product presents the appealing look of natural stone or ceramic tile, at just a fraction of the cost of the real thing. Available in 11 colors, SpreadStone is a 100-percent real stone coating that is water, heat and UV resistant. SpreadStone also comes in countertop kits.
For Lindow his favorite way to apply SpreadStone is by troweling the product, and using plaster stencils. He'll also use 1/8-inch tape to create the stone block effect.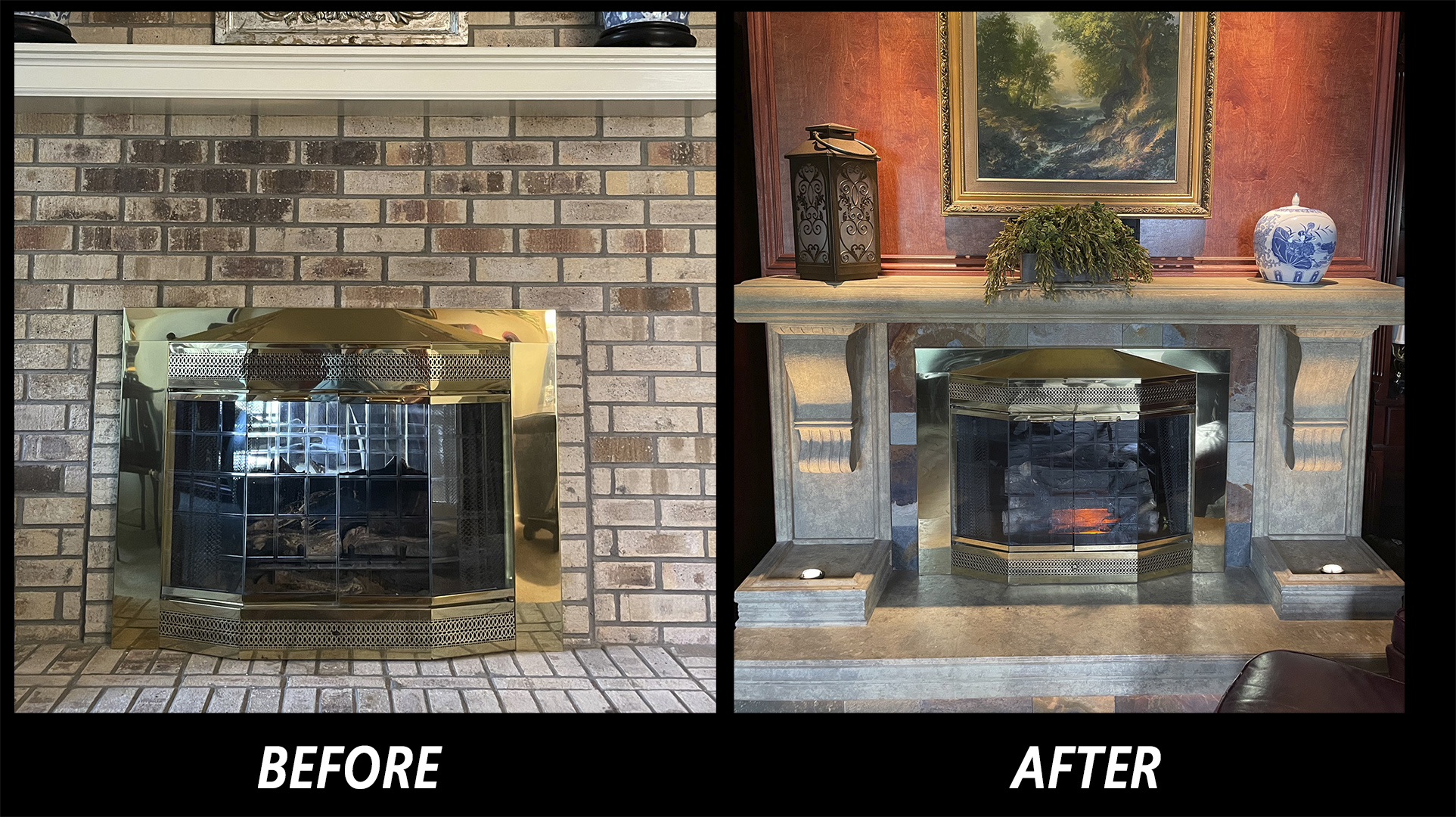 Retirement isn't stopping Lindow from pursuing his passion for design.
"I'm thinking of doing an art wall in my master shower, as well as resurfacing my driveway," says Lindow. "I just ordered the SpreadStone countertop kit to recover my own failing concrete countertops. I'm not ready to stop yet.
"I give all credit to God. He gives gifts and talents to all of us in many areas. If you don't embrace or address their usage by developing those gifts into a skill, they're lost. And then your purpose has been compromised.
"My advice is to be brave and try everything! Most likely, if you can conceive of a project in your mind, then you will probably achieve it with great success. Working with concrete products is an art and skill that develop as you move along in life."